Funeral Flowers by Driftwood and Daisies Florist, Fareham
The Driftwood and Daisies funeral flower collection presents tributes that are meaningful and emotive to help the sender say their final goodbyes. As it is one of the last things you can do for someone who is close to your heart it is of utmost importance the flowers are the perfect choice and of the highest quality.
In the comfort of my home, on the telephone or via email I can discuss the recipient's interests, favourite flowers, colours and hobbies and design beautiful tributes to say a final farewell. The galleries below will guide you through a small selection of traditional and modern classical tributes with a selection of biodegradable/environmentally friendly tributes for natural burials too.
The designs can be made in any colour and in most circumstances any flower (season depending). I prefer to use seasonal flowers as much as possible as they offer the best value.
All funeral flowers now need to be ordered via phone or email. Unfortunately due to workshop commitments I know longer offer bespoke tributes, such as Trains, Footballs etc. However, I can point you in the right direction of someone who can so please do ask. If you're looking for a price guide and more photos, please visit my online shop and click on funeral flowers. There is also a moving gallery of the different style categories below.
Testimonials (please click here to read my reviews on my Facebook page)

I used Driftwood and Daisies to arrange our families floral tribute for our Aunts funeral casket. We were not local so everything had to be done by email and phone. The service provided by the owner – Jo Parker - was prompt, efficient and very helpful. The flowers were beautiful and the photos of them provided for us as we could not attend the funeral were excellent. Most importantly, Jo patiently and kindly put up with my extra phone calls generated by my panic at having to arrange matters at a long distance. Highly recommended.... M. Blake
**********************
I have always used a florist in Portchester for flowers for funerals I have attended. I searched for ages this time as I wanted something very special for my Auntie who passed suddenly from Cancer. Jo was beyond amazing. She replied quickly to my emails even though I didn't expect a response over a weekend. Ordering and delivery to the funeral directors was faultless and easy.
The flower arrangements ?? ...... I was speechless. Jo did my Auntie proud. I did not even have to search for my arrangements. They stood out from all of the others and were absolutely stunning. I could not have wished or hoped for anything more as my final goodbye. I certainly will always return to Jo for any future arrangements I need.... S Barron
************************
We have just used Driftwood & Daisies Florist for our Uncle's funeral flowers, we found the service absolutely fantastic. Jo came up with lots of ideas and the finished product was exactly what we wanted. Jo incorporated his Fireman cap, onto a cushion of flowers, personalised the design and it looked fab. Everyone on the day commented how brilliant it looked and our Auntie was very touched. Fabulous flowers and service, will use again and highly recommend this company. Many thanks. C. Preston
*************************
Gorgeous funeral and special occasion creations. Very highly recommended. J. Mist
*************************
Hi Jo,
Thank you so much for the flowers for my dad's funeral, they were absolutely beautiful and many people stopped to admire them and even ask where they were from. I can't thank you enough for everything you did including delivering them all the way to Romsey. H Wort
************************
Jump to:
Wreaths And Posies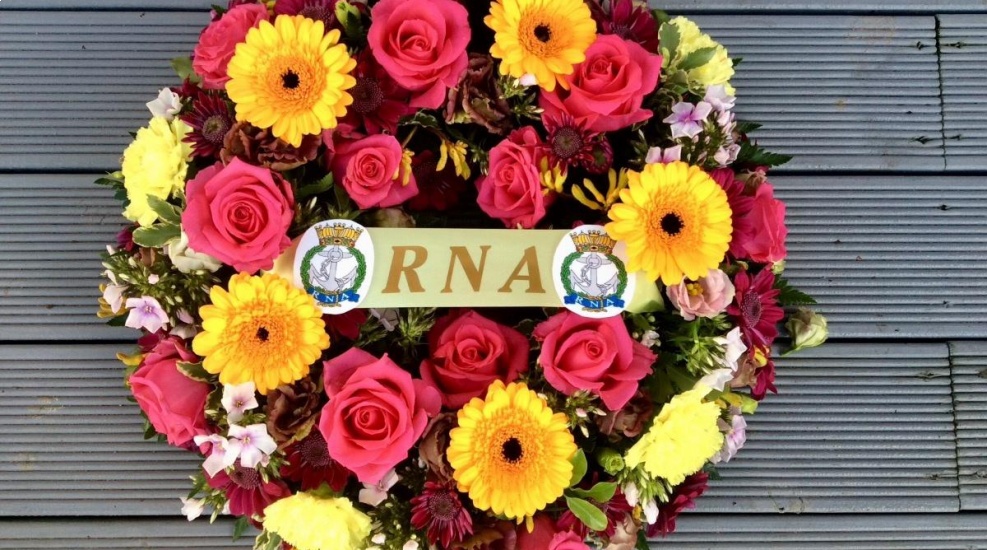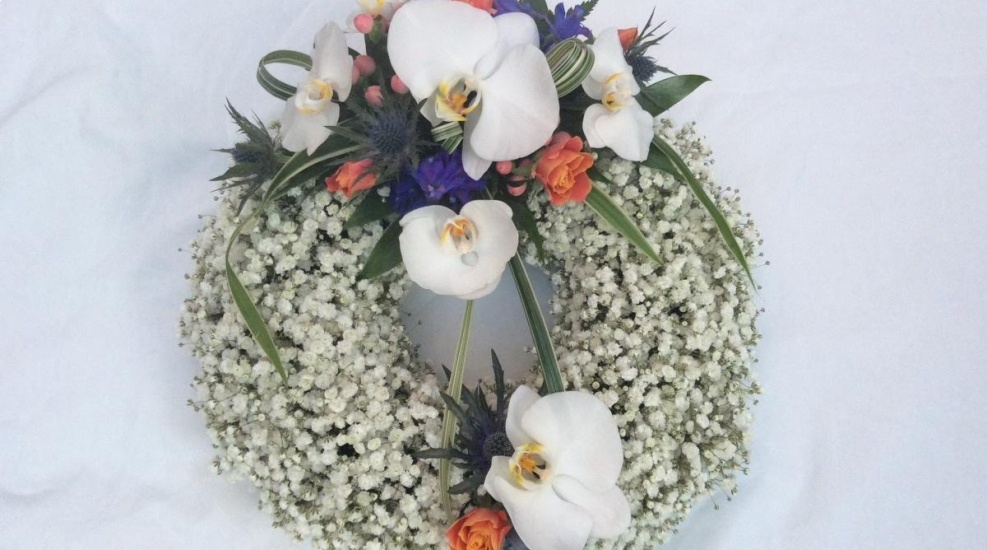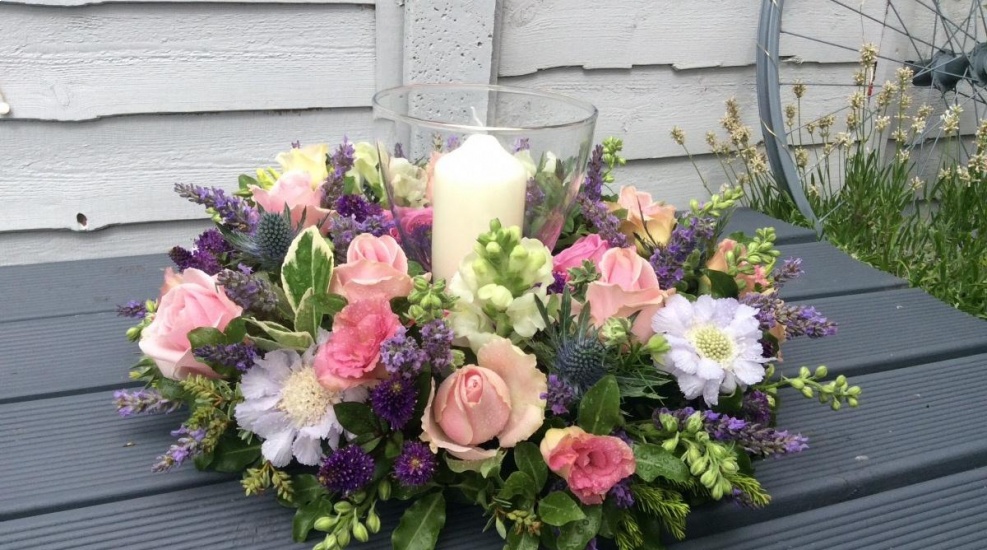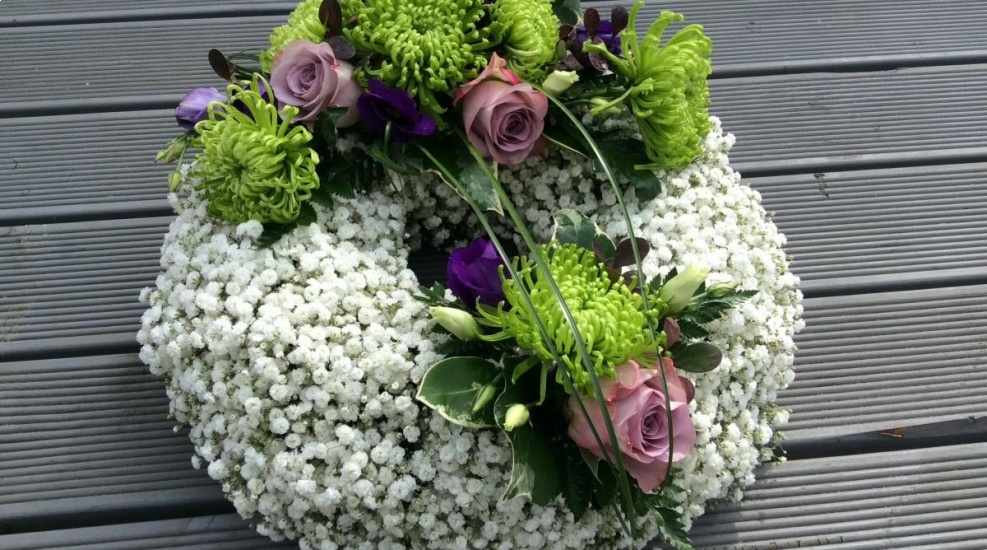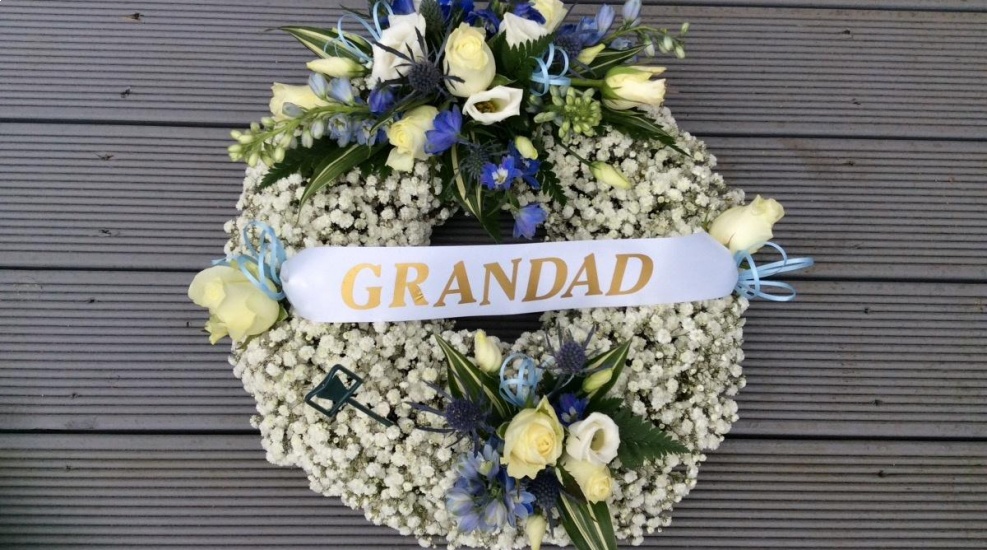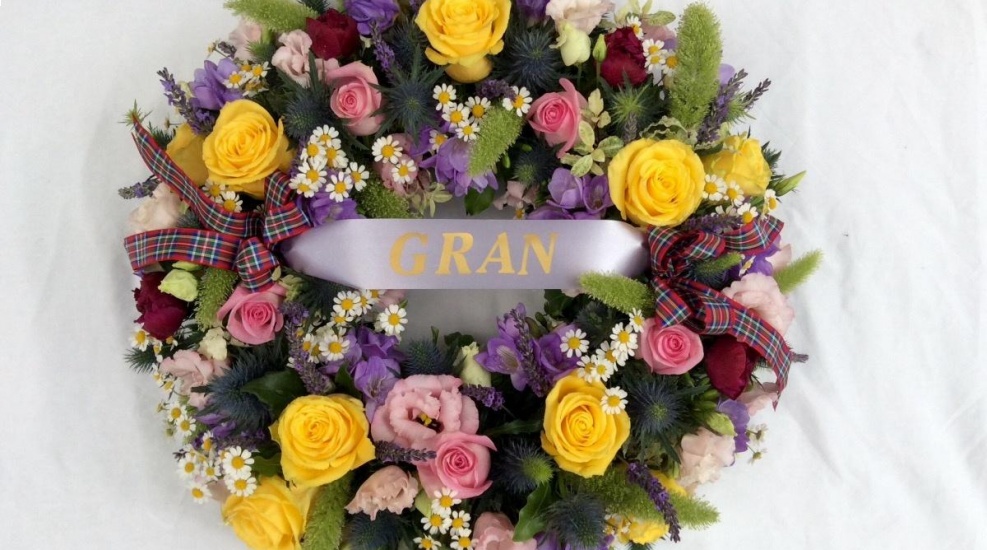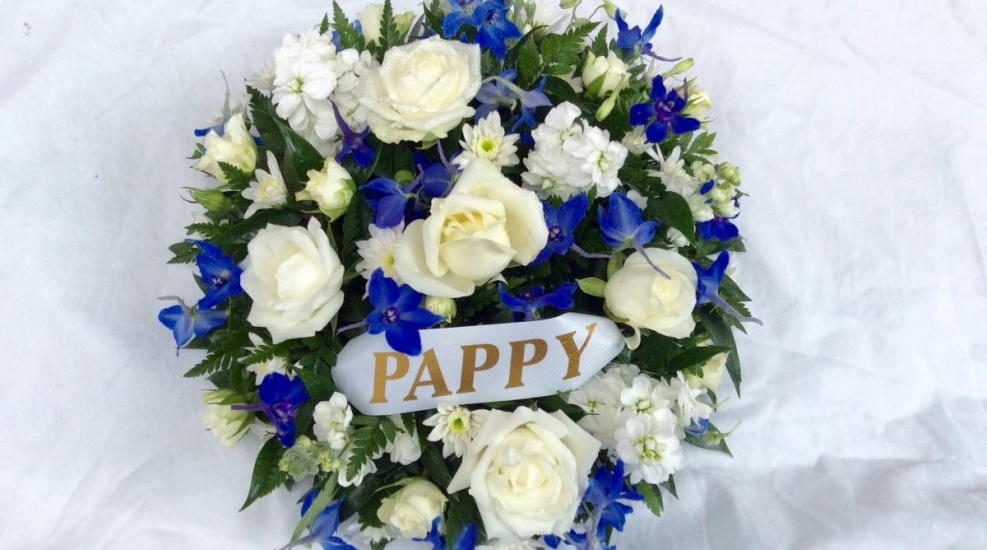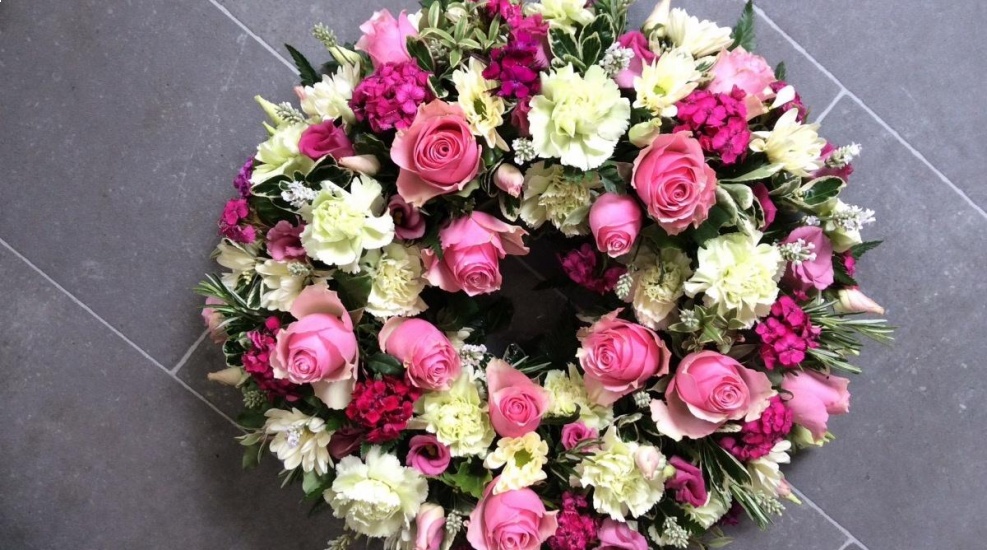 A 12 inch contemporary grouped posy pad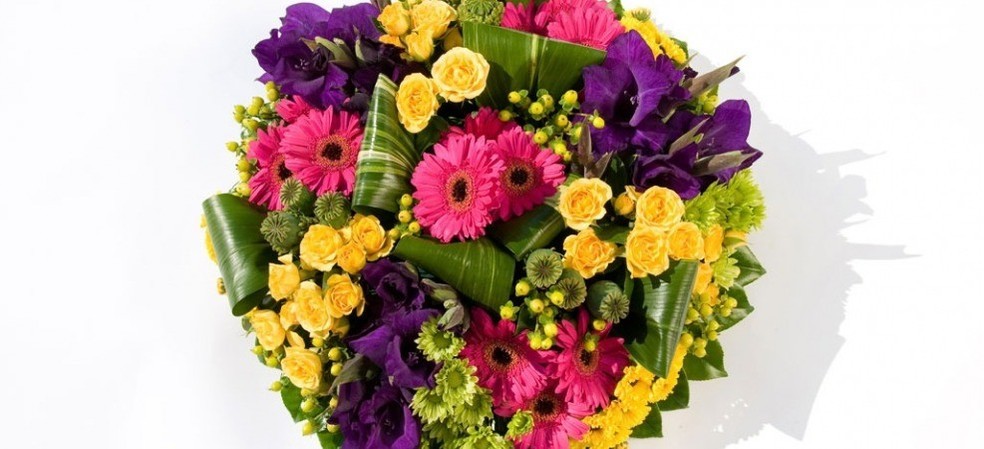 A beautiful 12 inch wreath of grouped roses and other loveliness.
A delicately scented tribute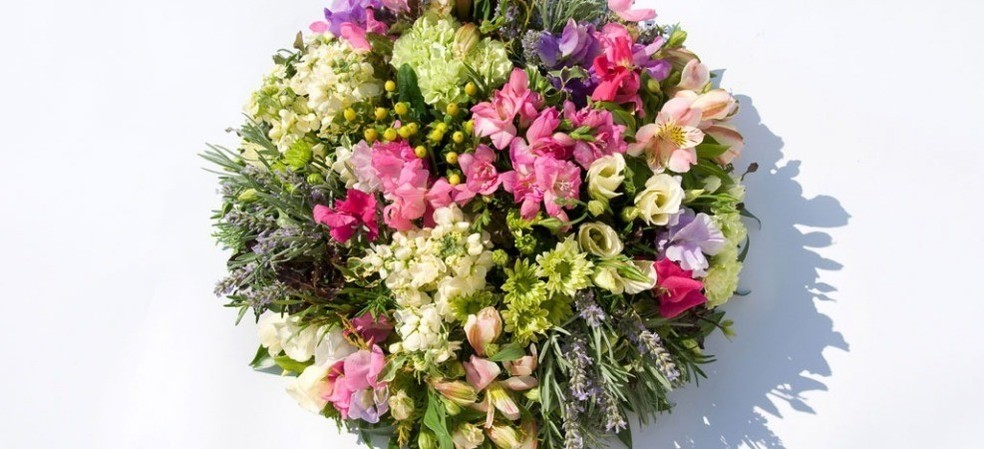 10 inch posy pad made in your colour choice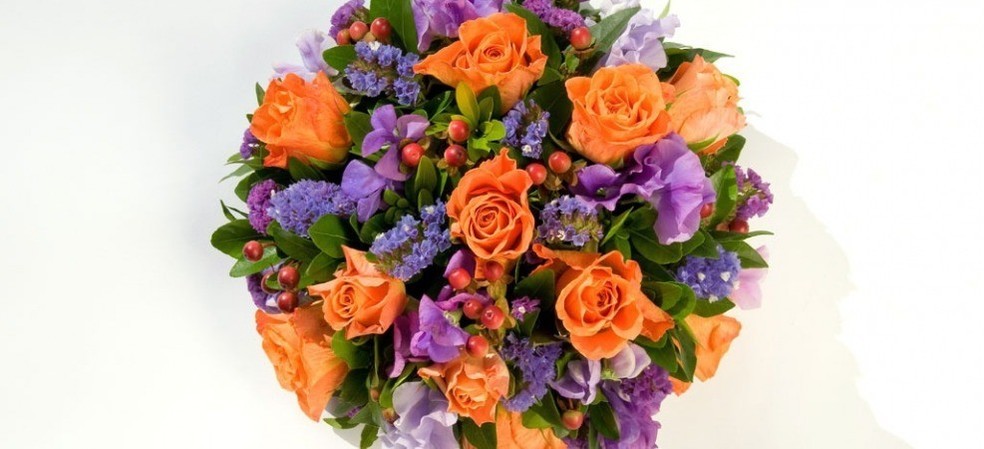 A pretty grouped 10 inch posy pad with butterfly detail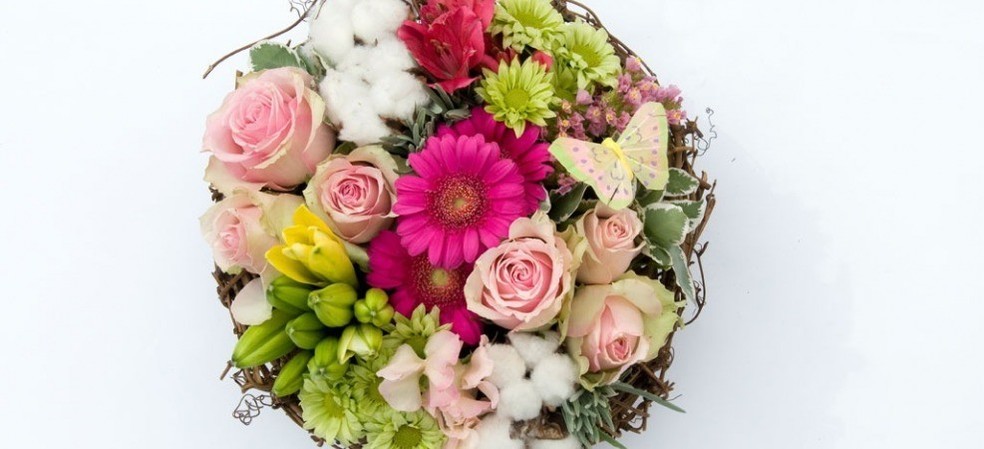 12 inch wreath of Gypsophilia with pink flower spray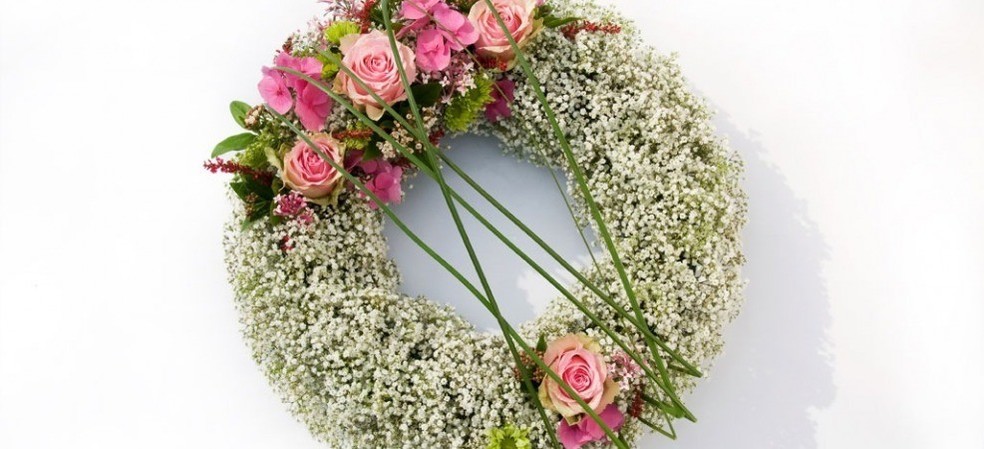 12 inch wreath of Gypsophilia with blue flower spray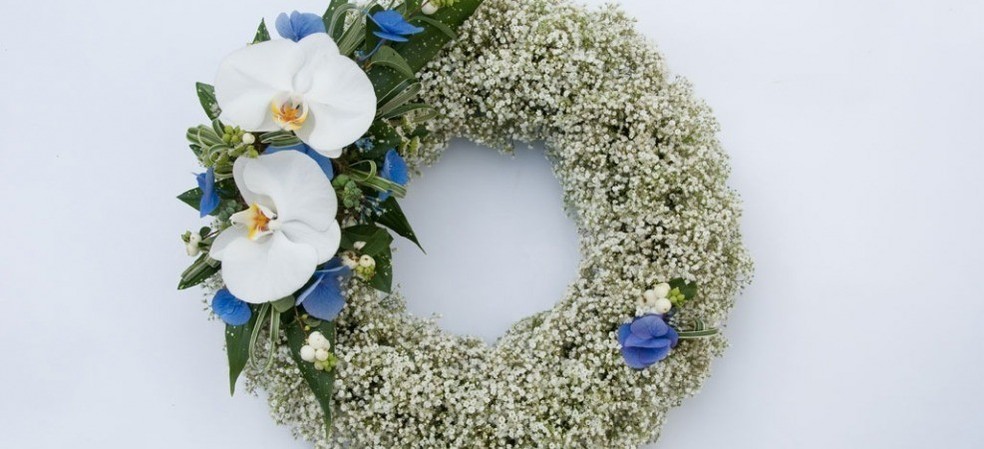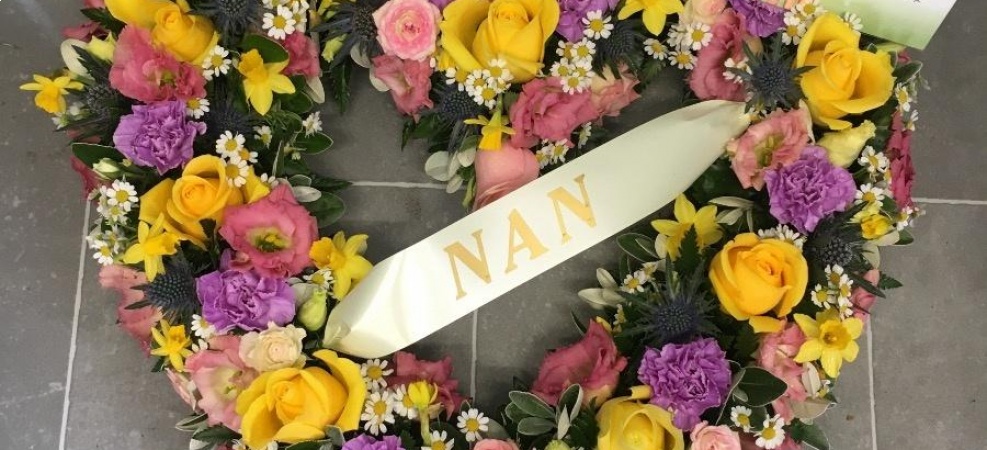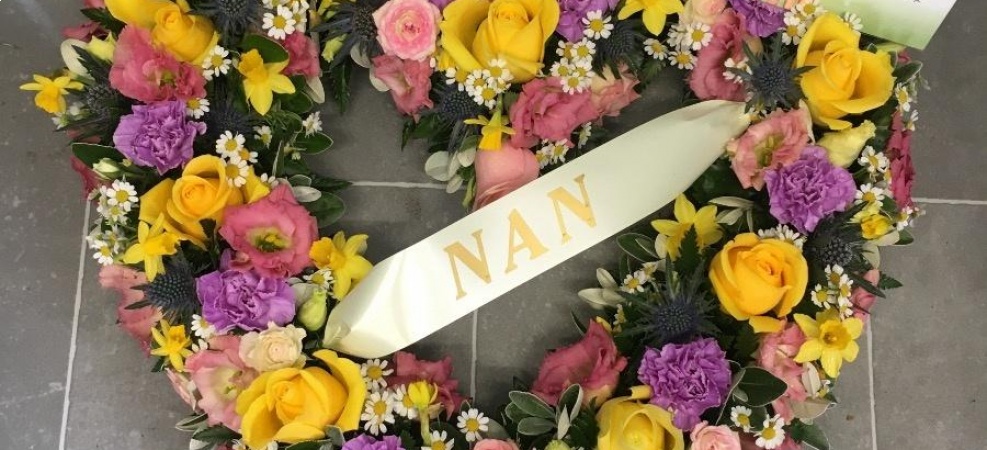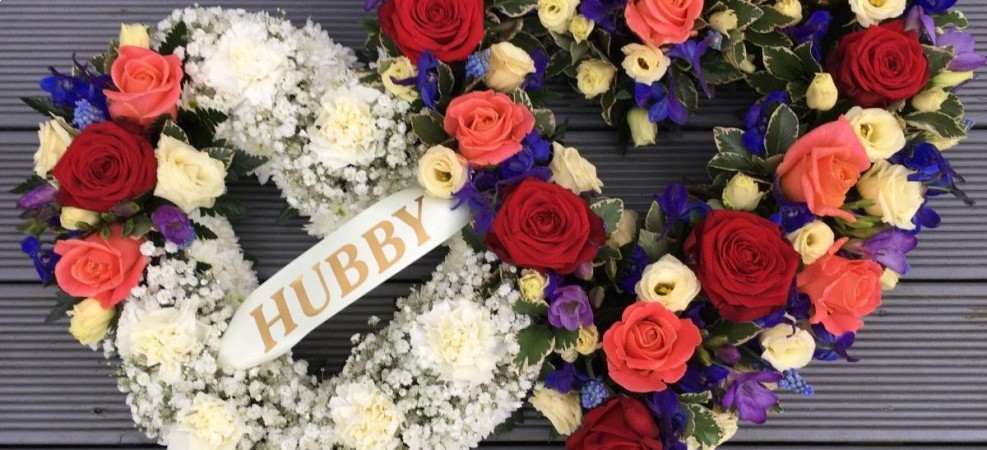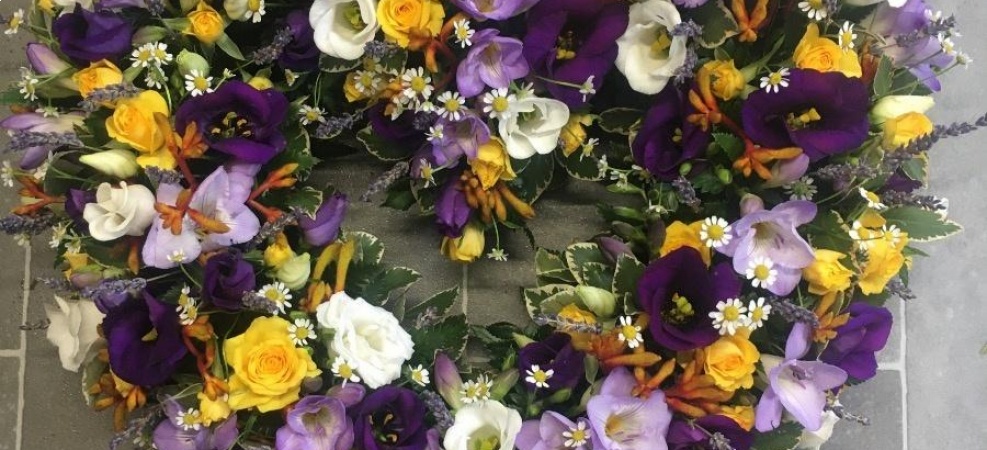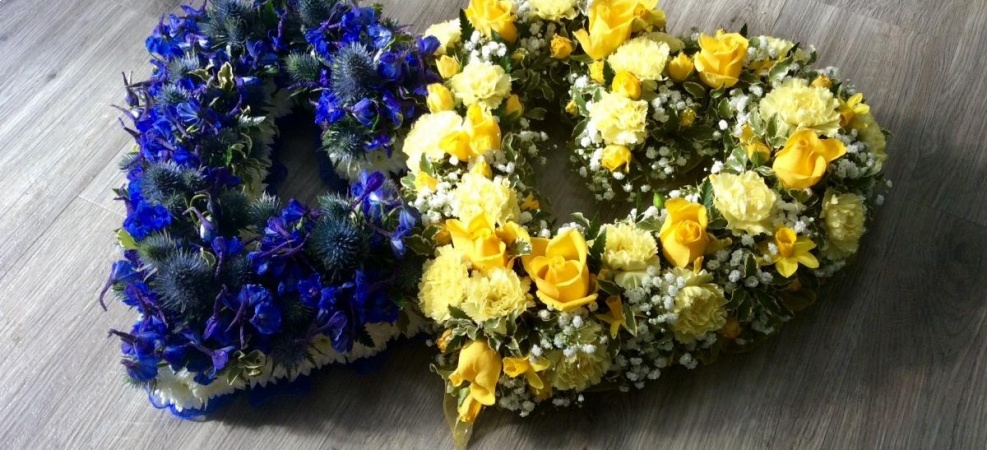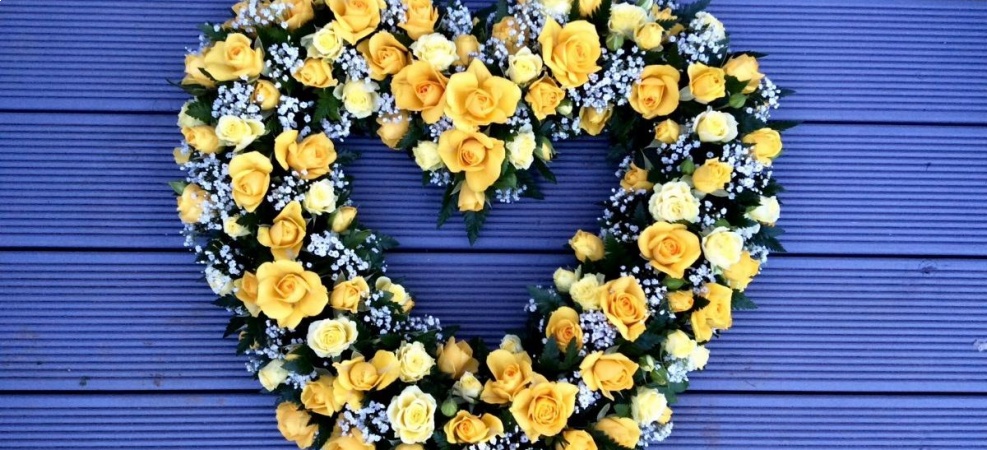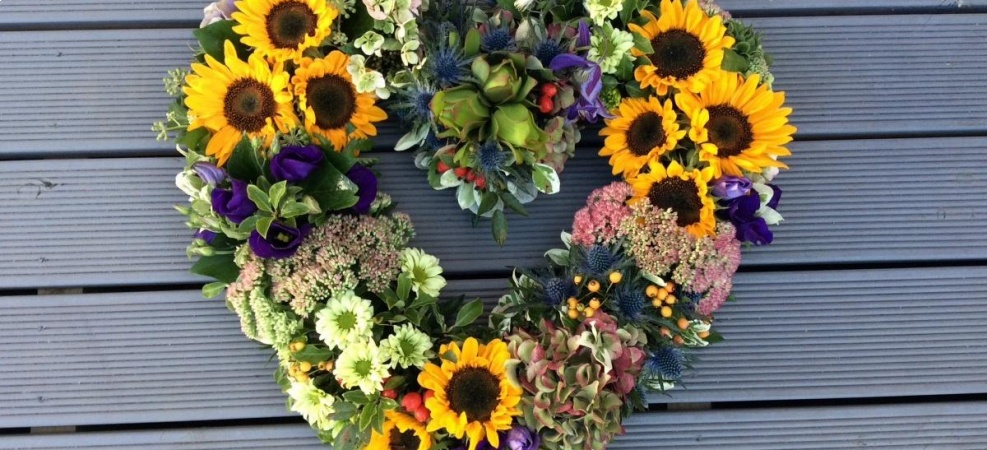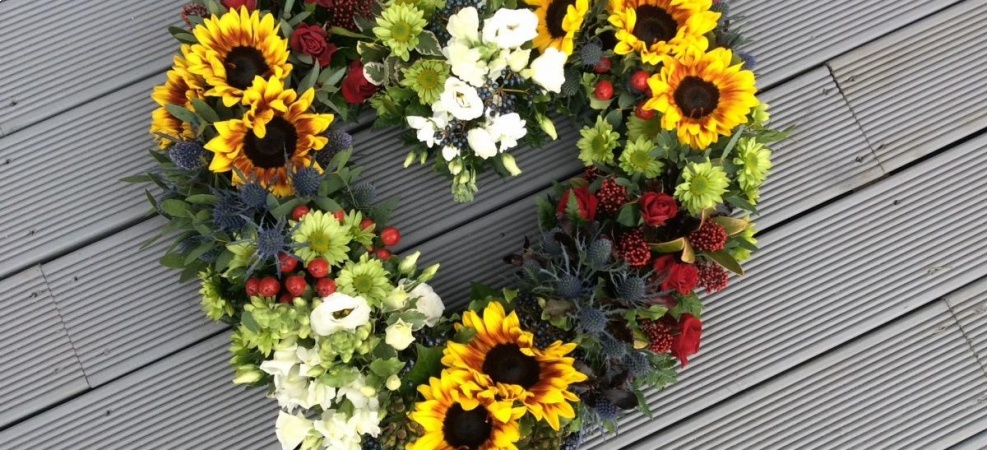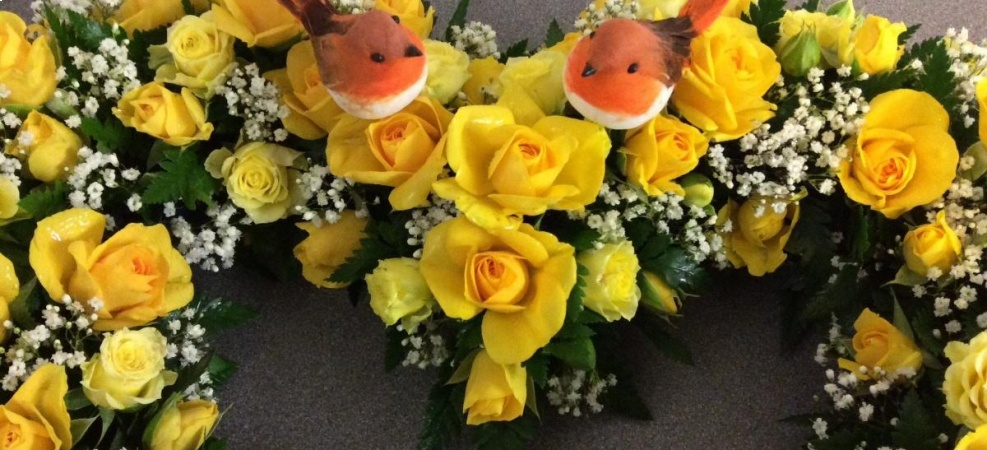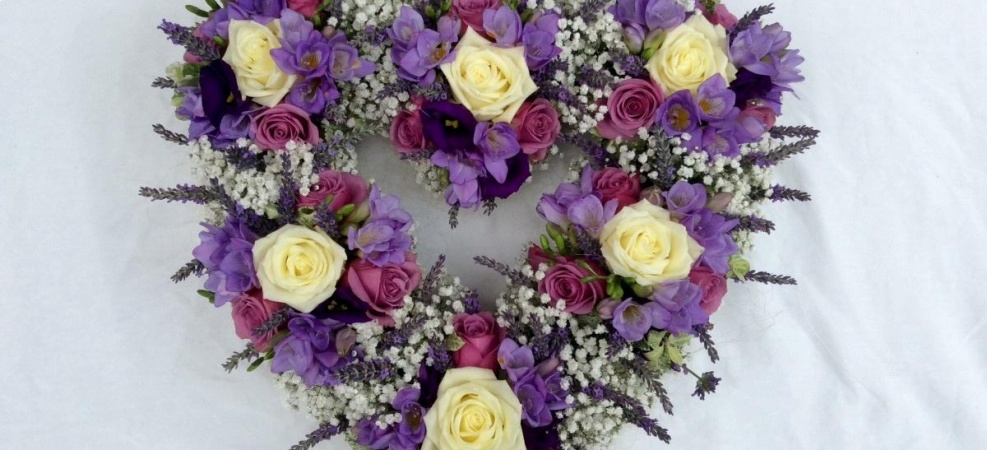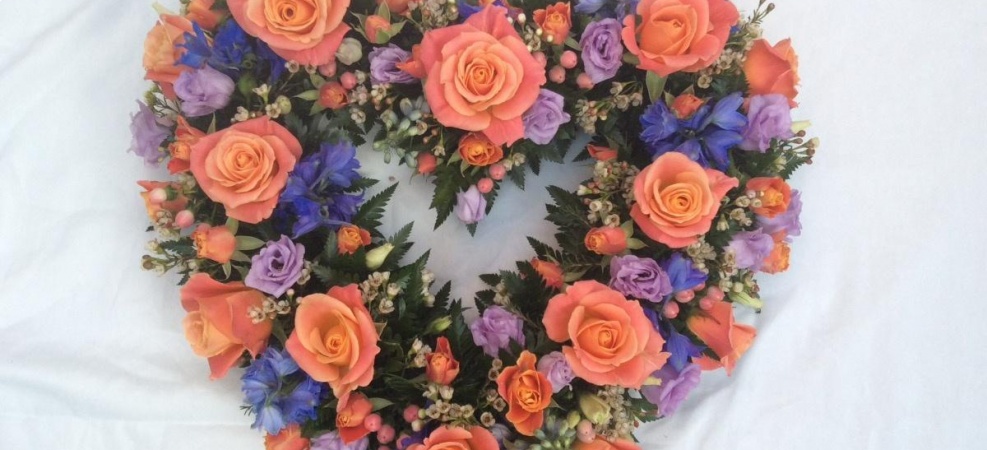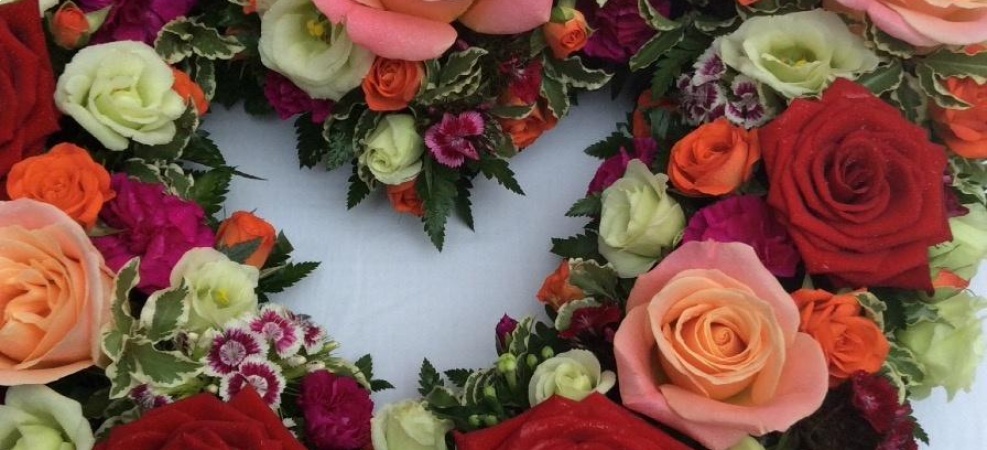 A beautiful open heart filled with seasonal flowers.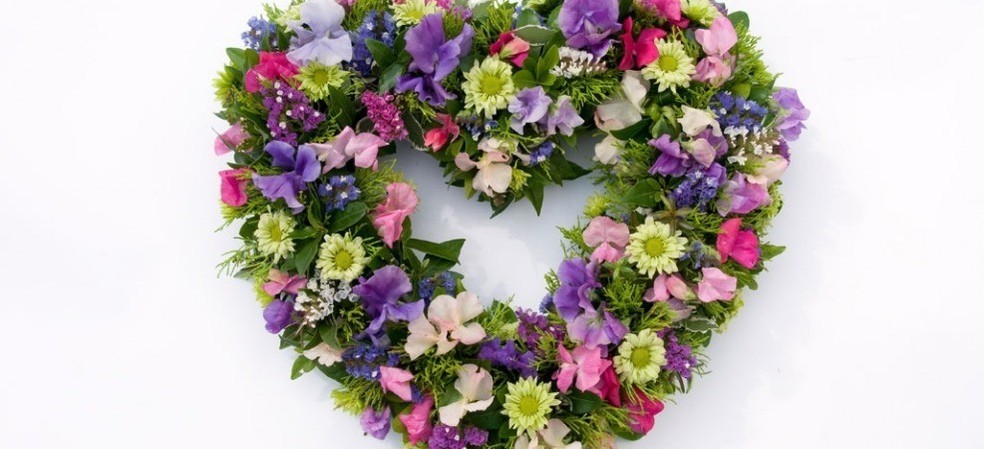 Seasonal grouped open heart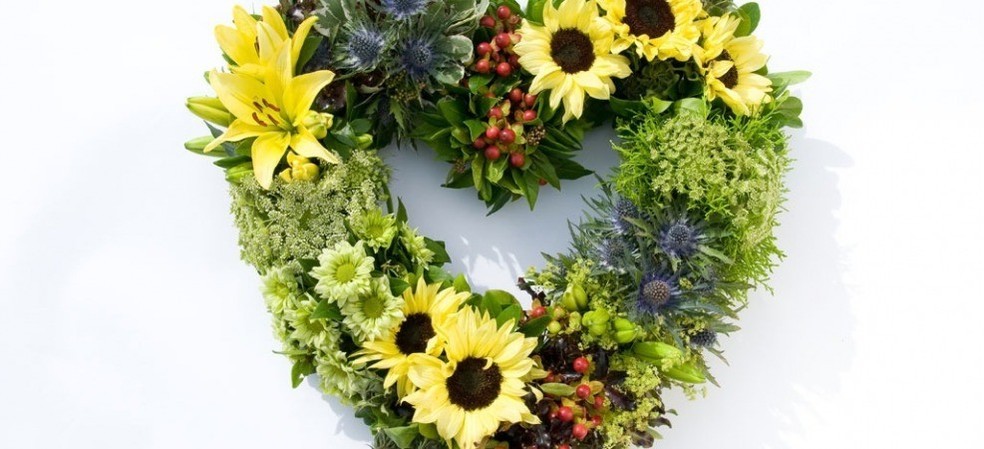 A grouped open heart of roses and more. Please choose your own colour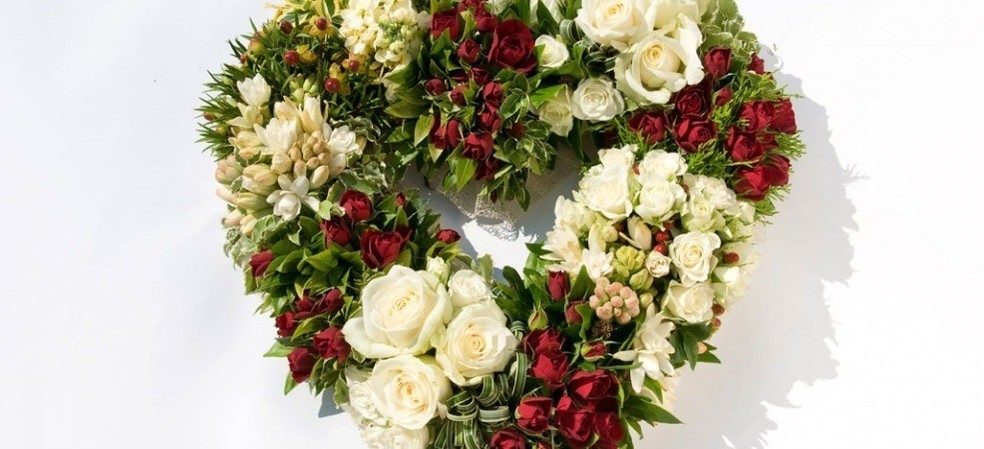 A closed heart of grouped flowers in your choice of colour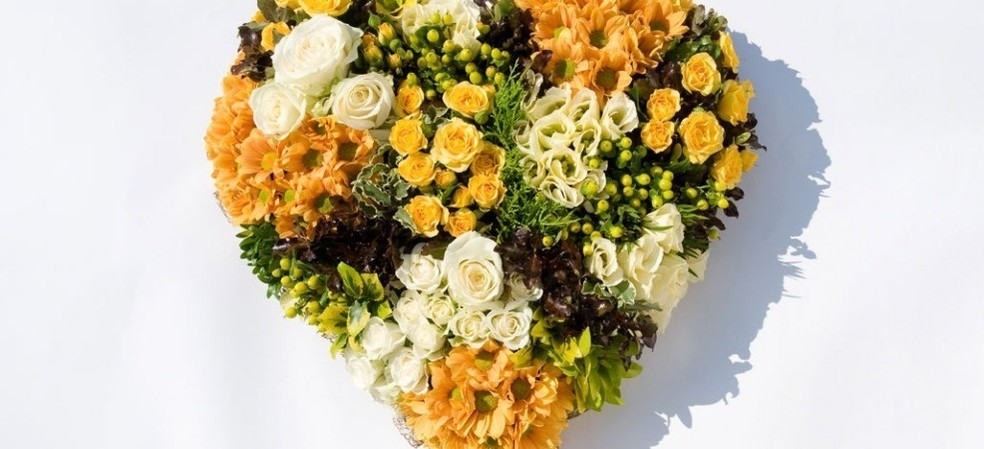 Send your love with an open heart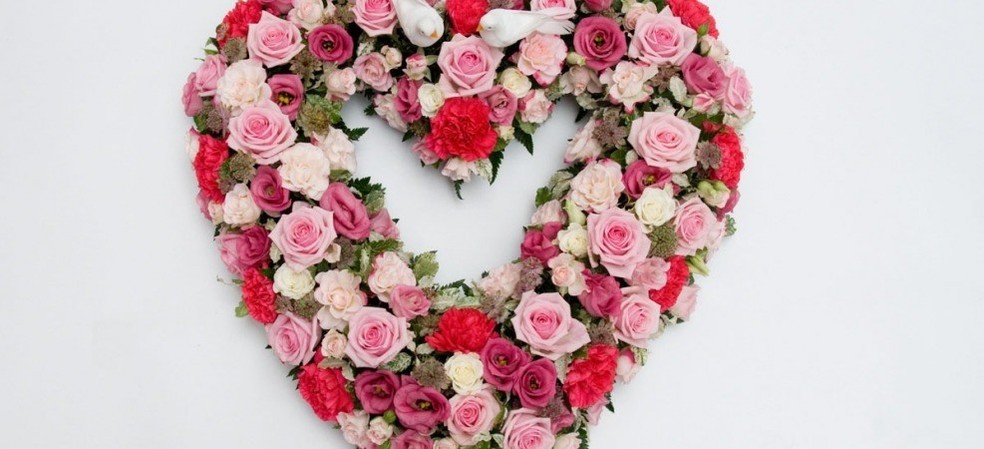 Double Ended Coffin Sprays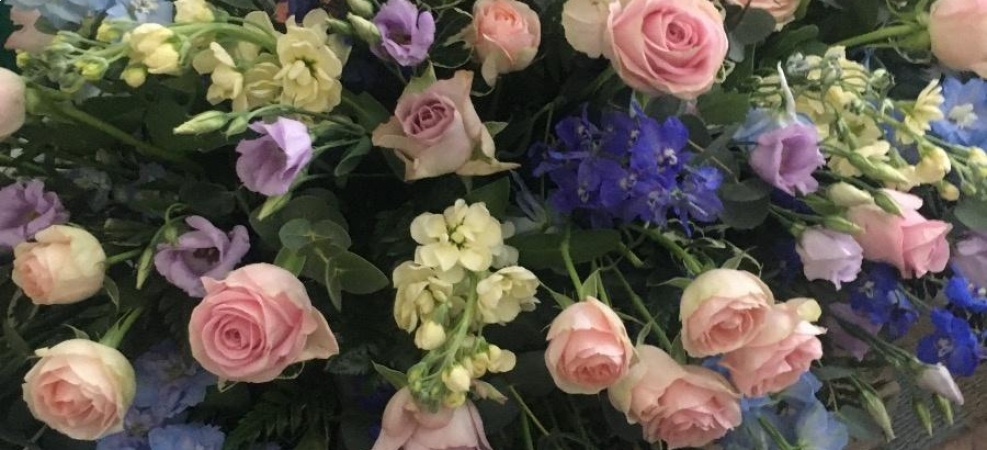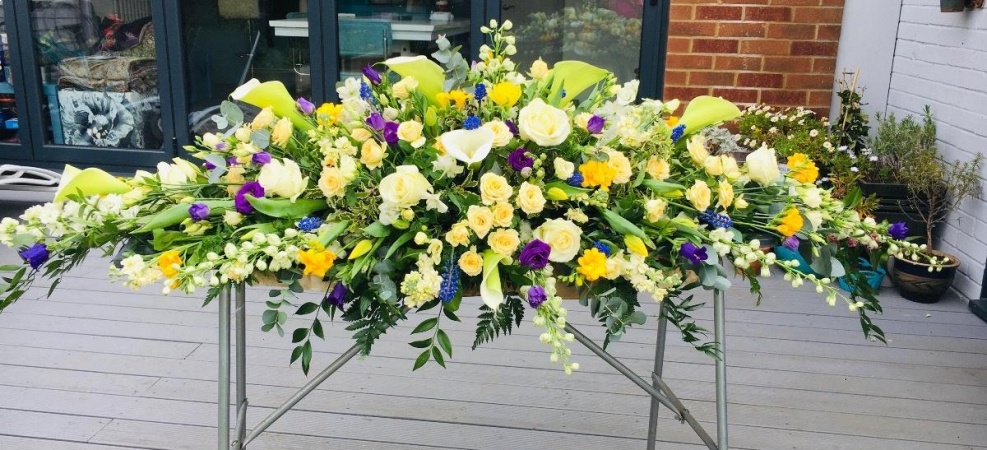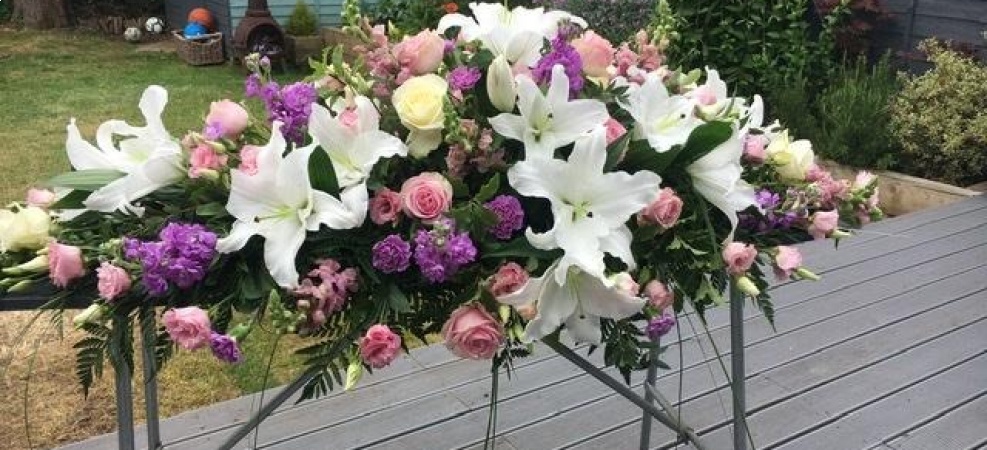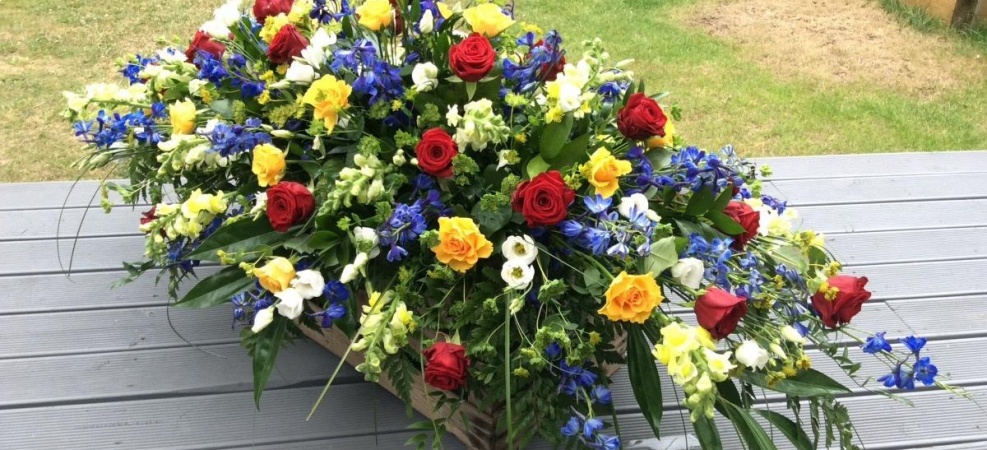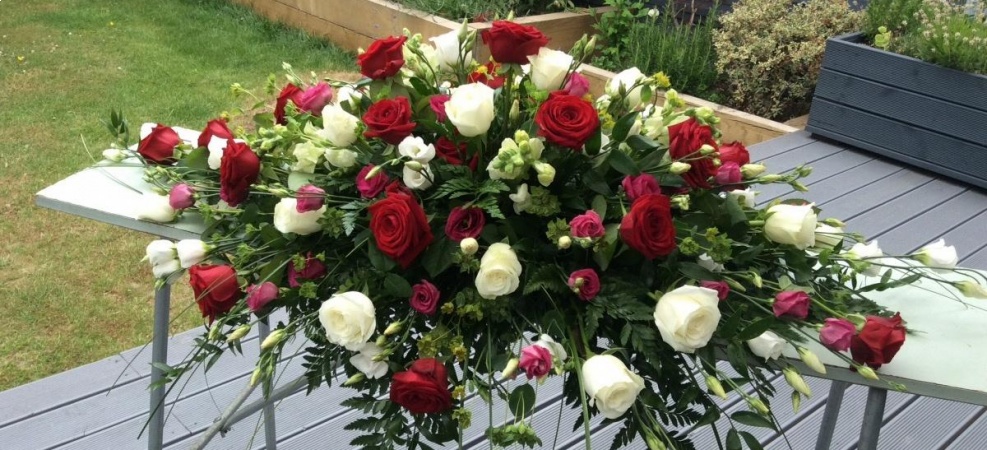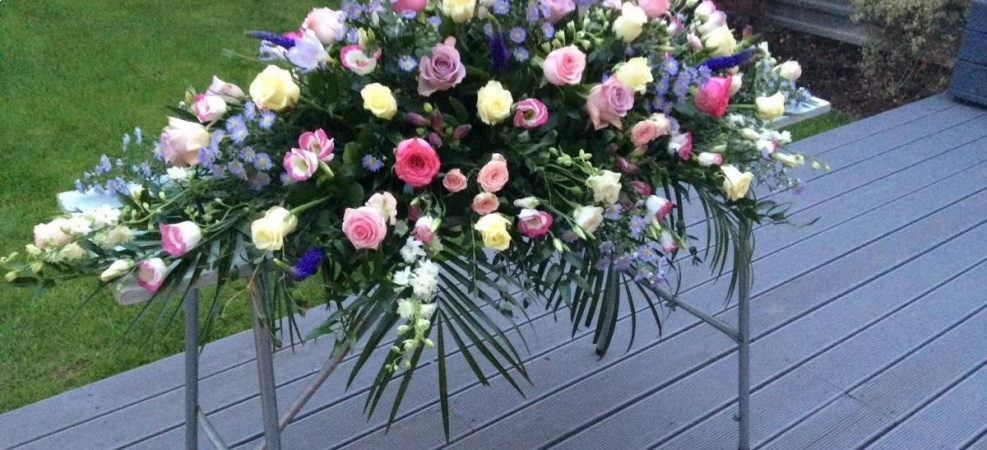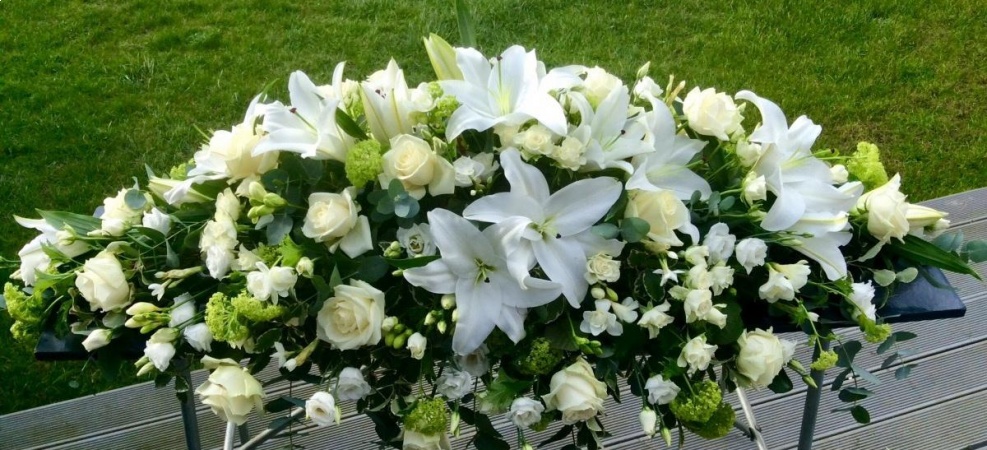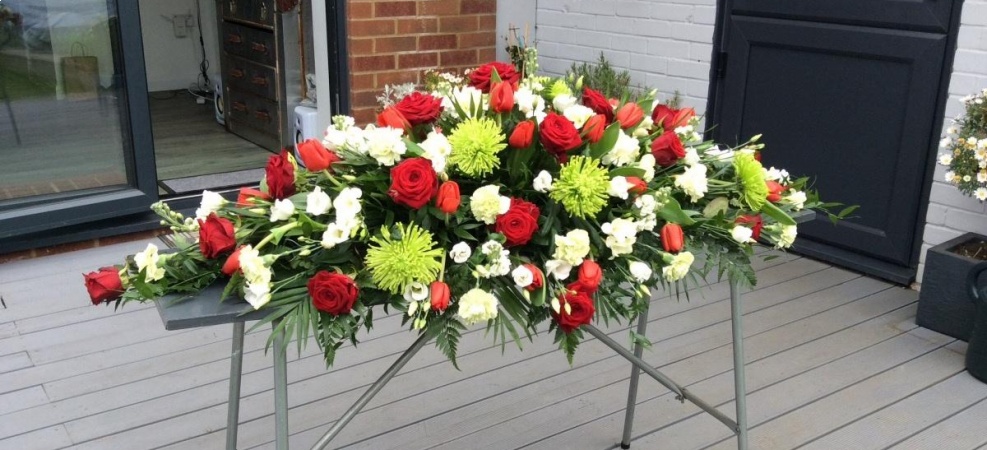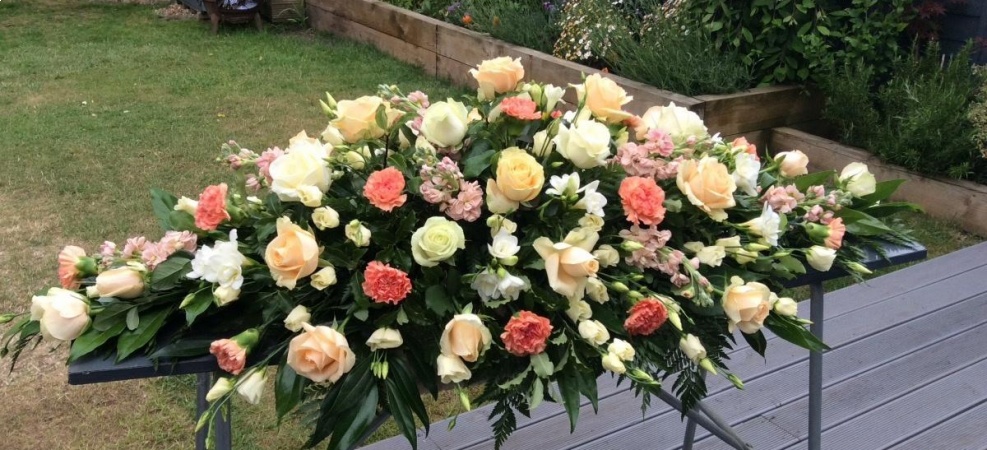 Can be made using any colour and flower choice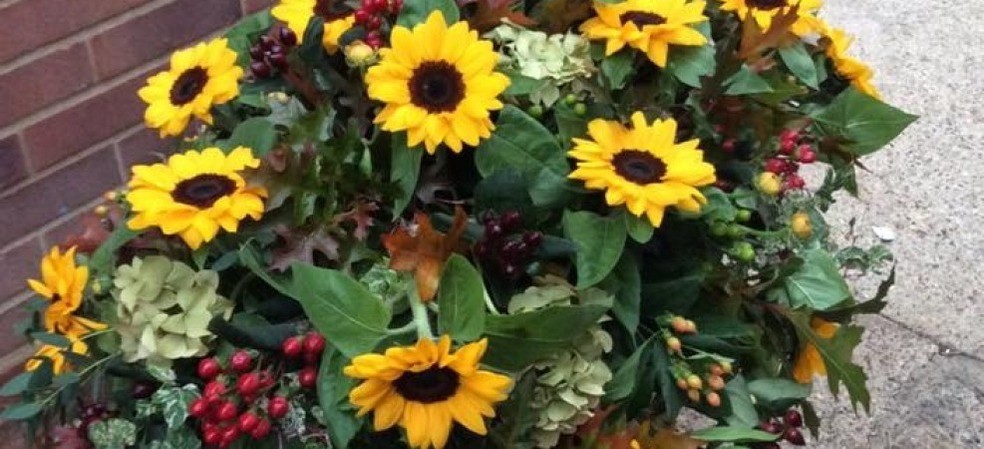 Can be made in your colour and flower choice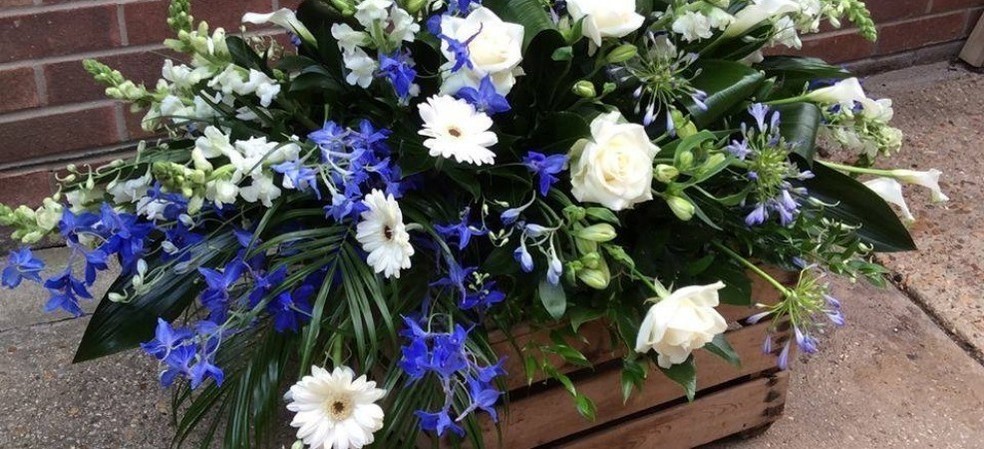 Can be made using any colour and flower choice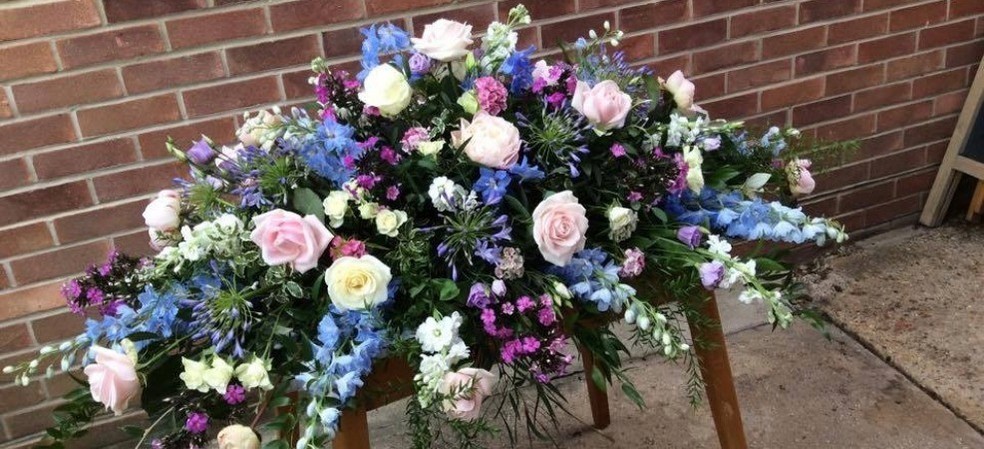 Can be made with any colour of rose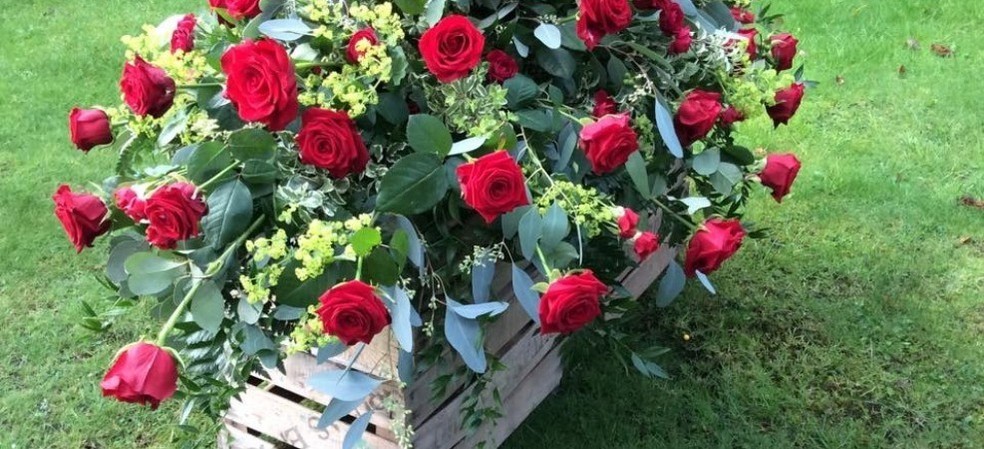 Can be made using any colour and flower choice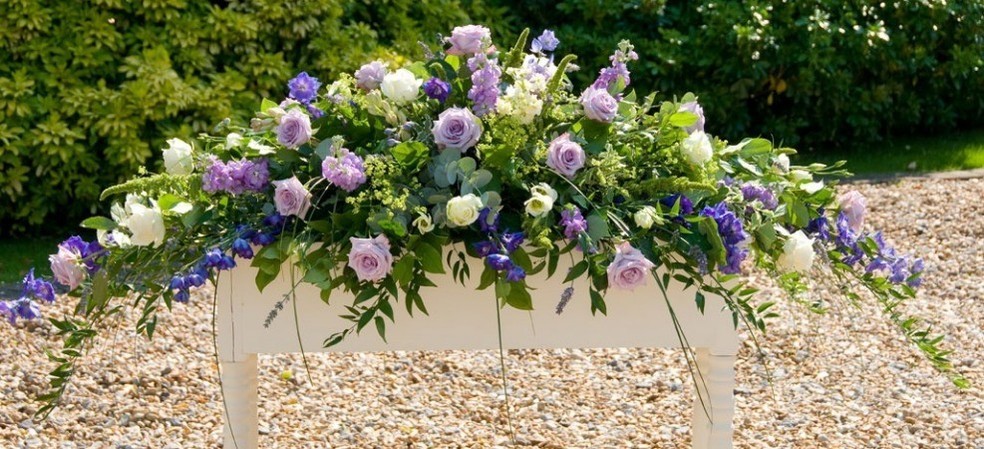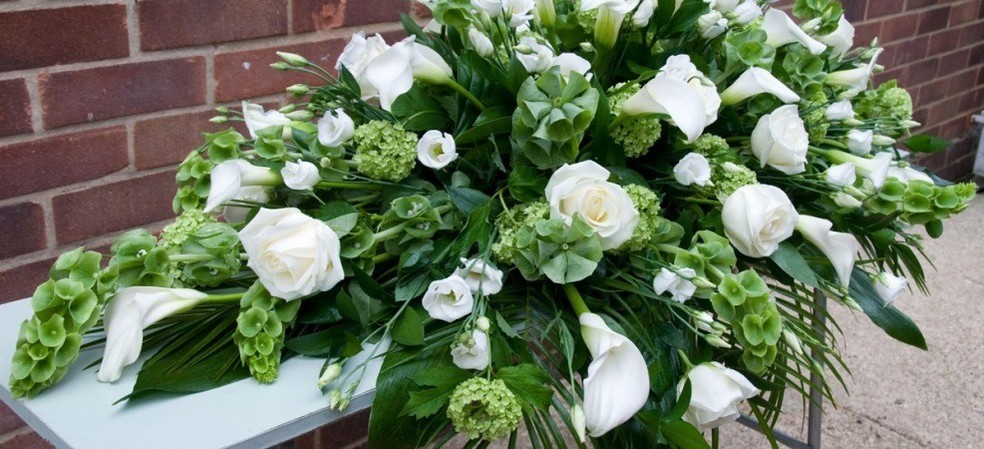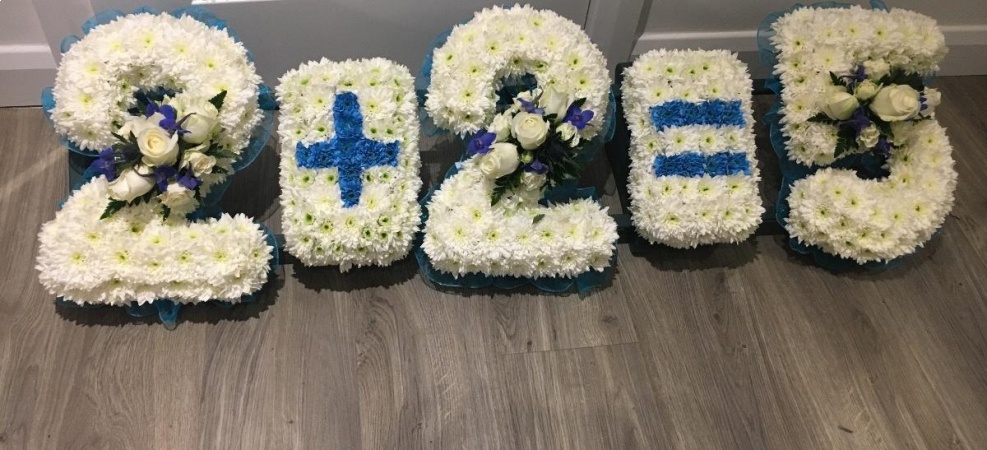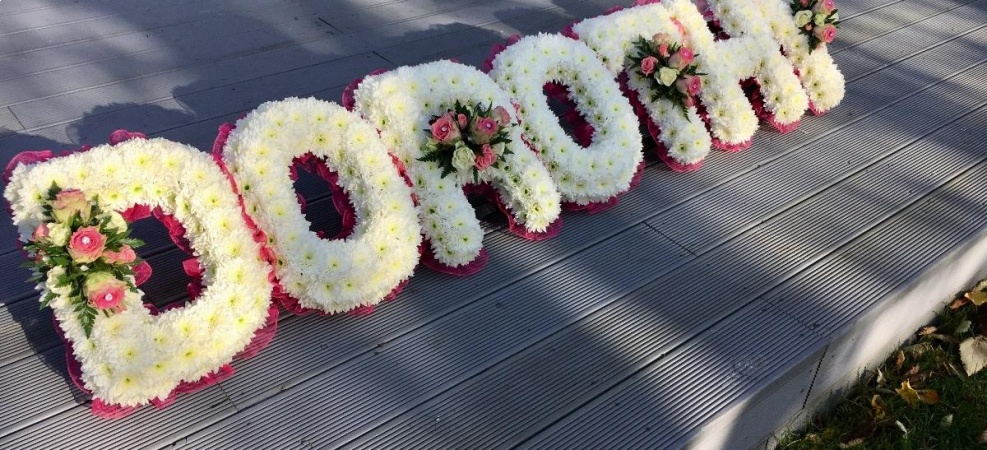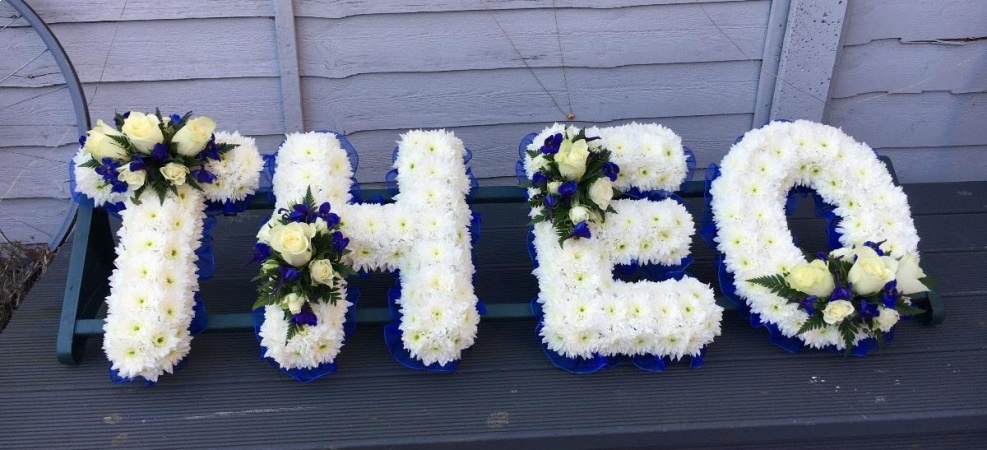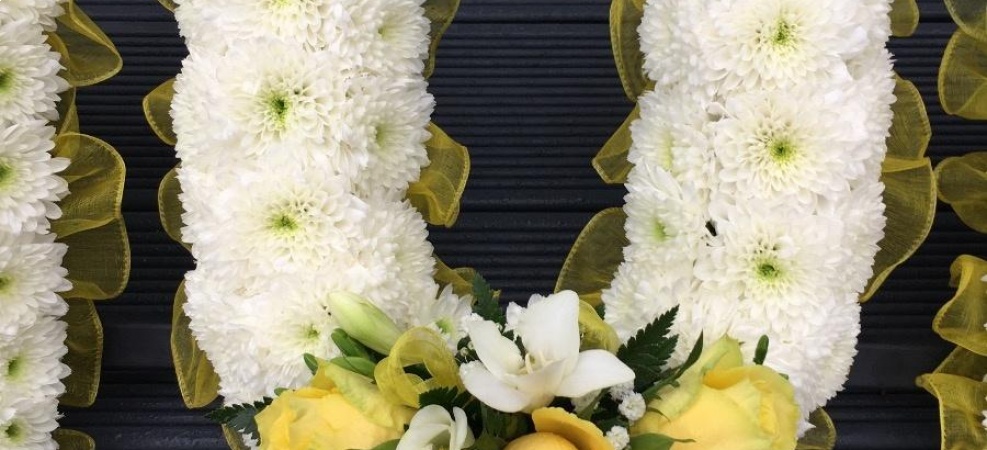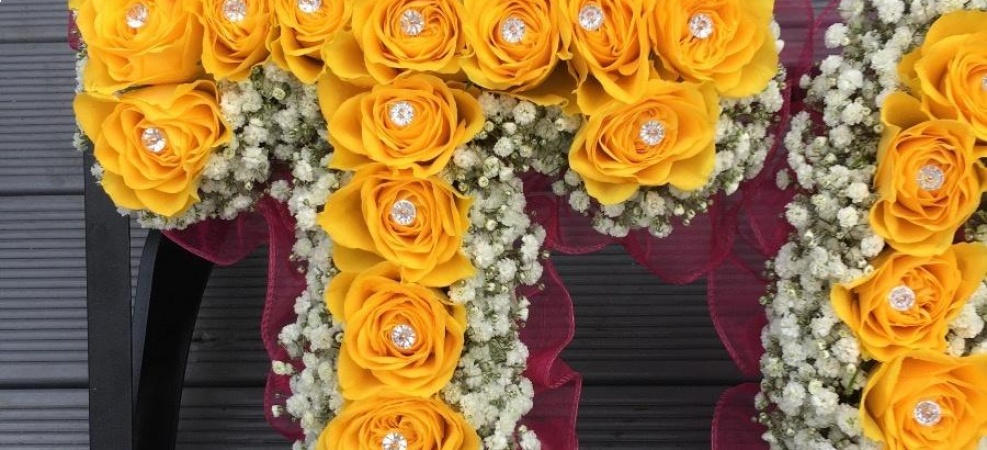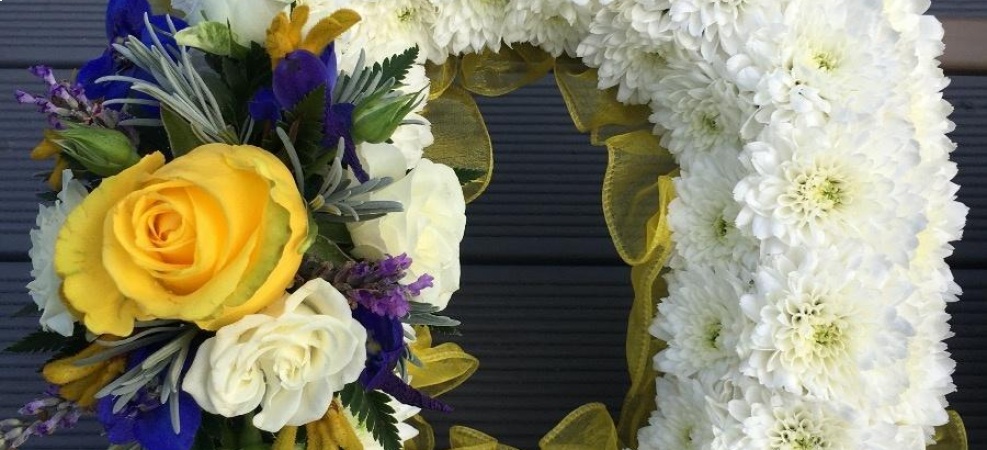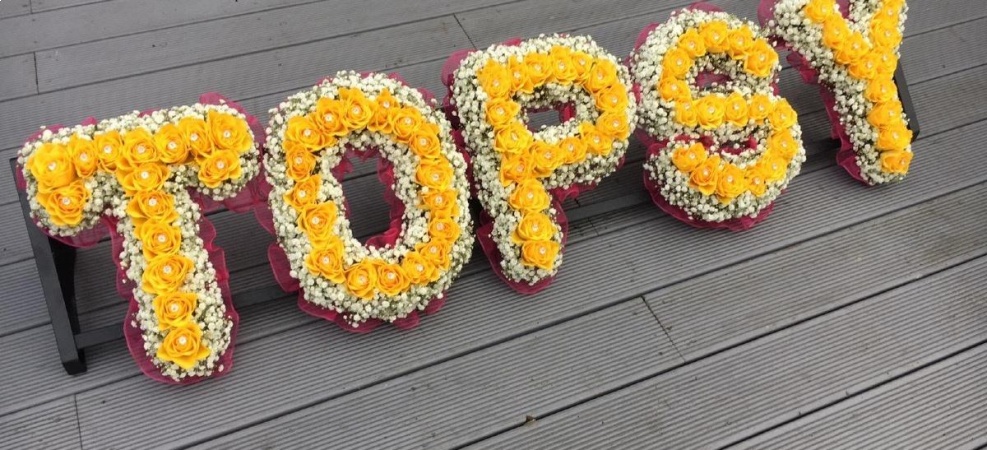 Please ring or email me to discuss letters and formal tributes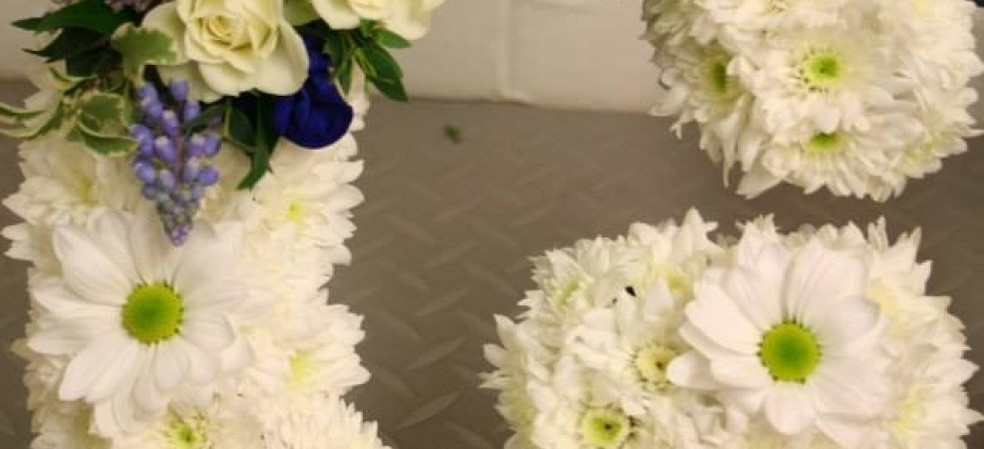 Please make contact to discuss further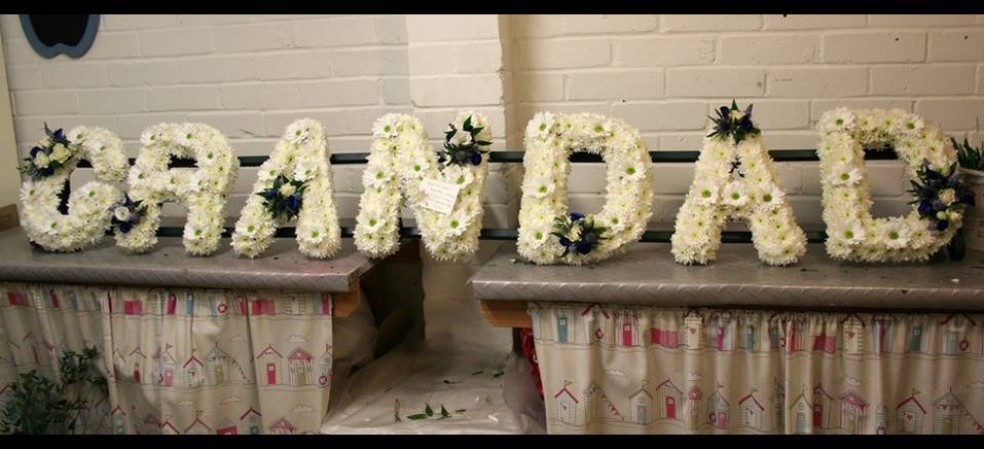 Please make contact to discuss a personal letter tribute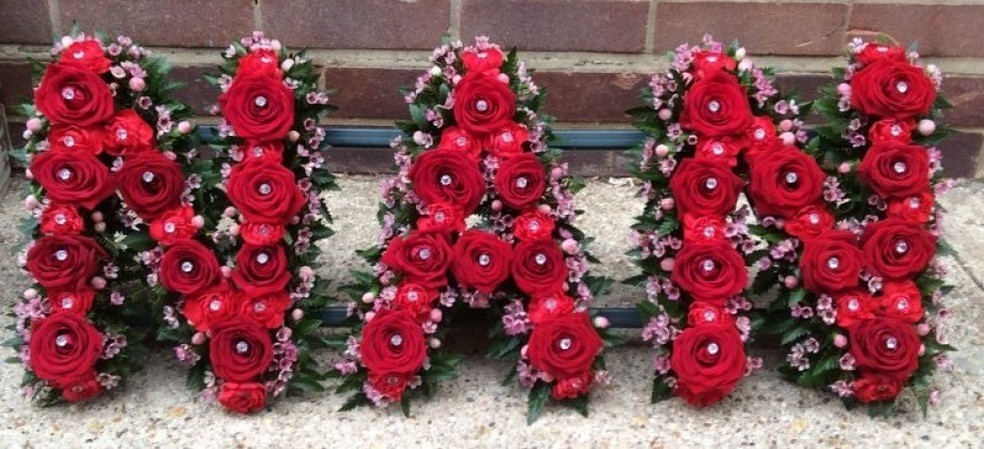 Fill with a colour of your choice. Nail varnish optional!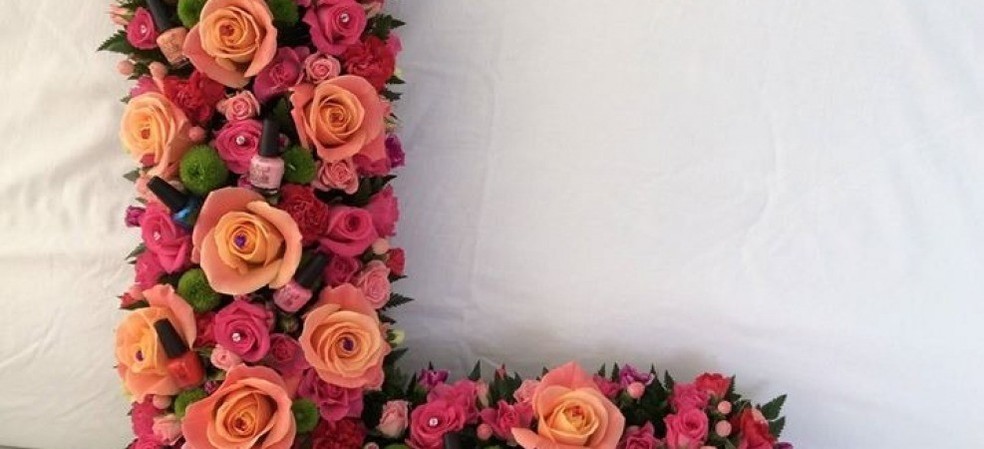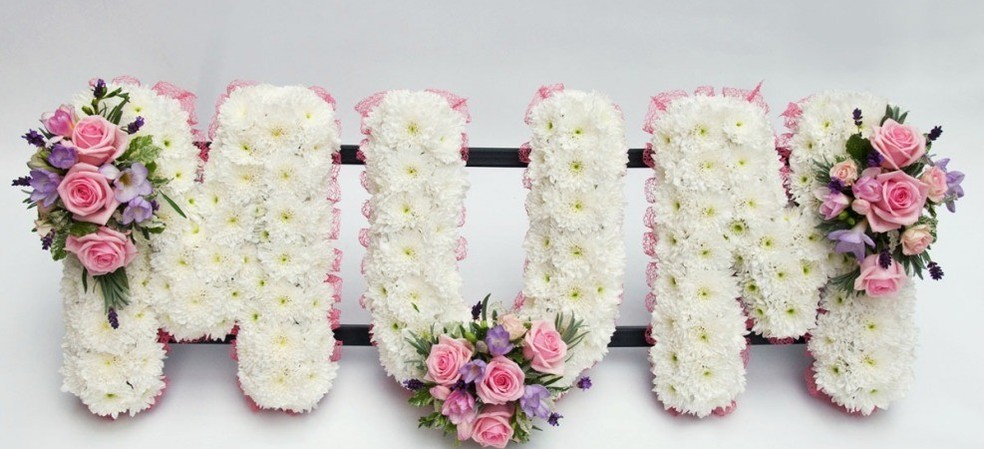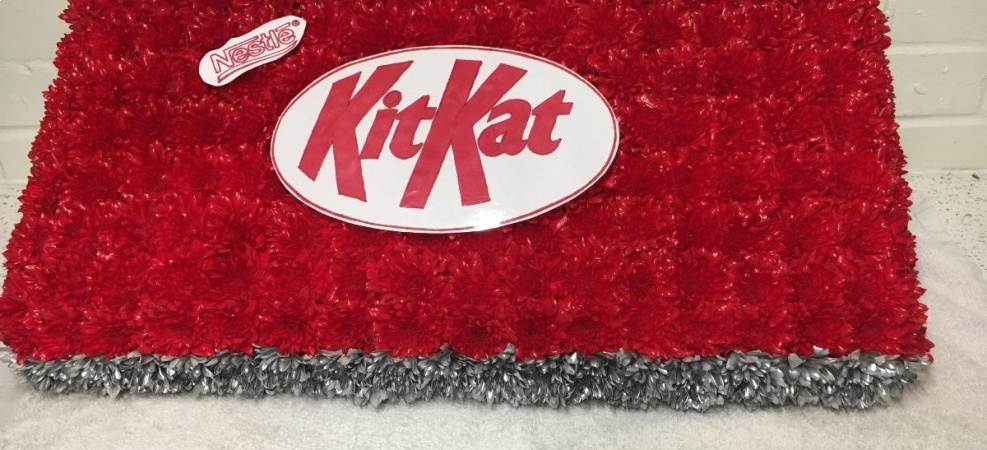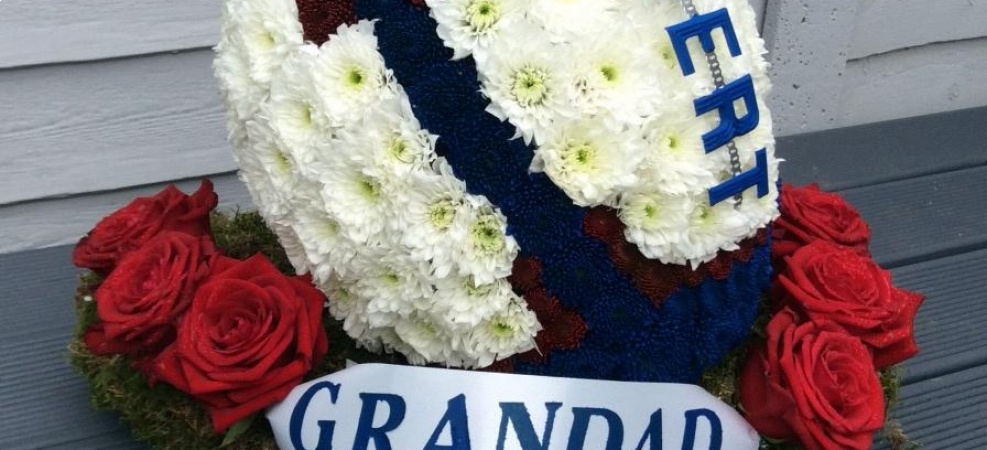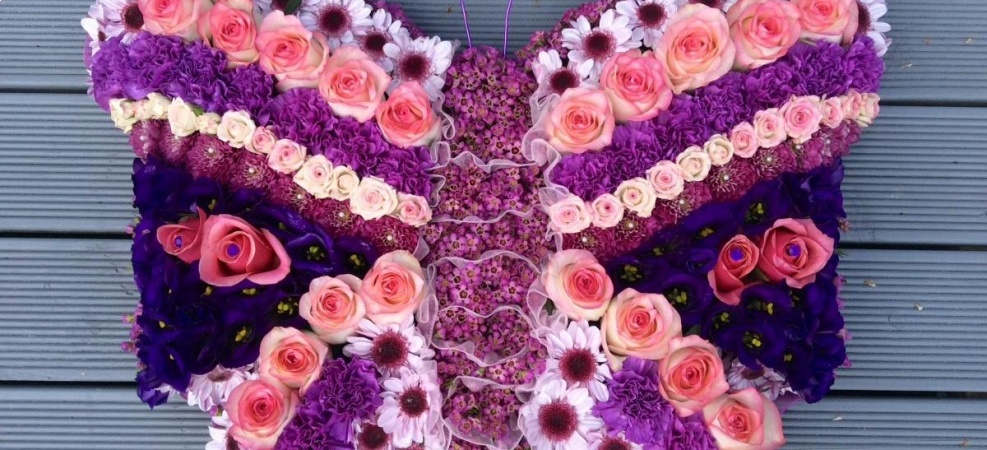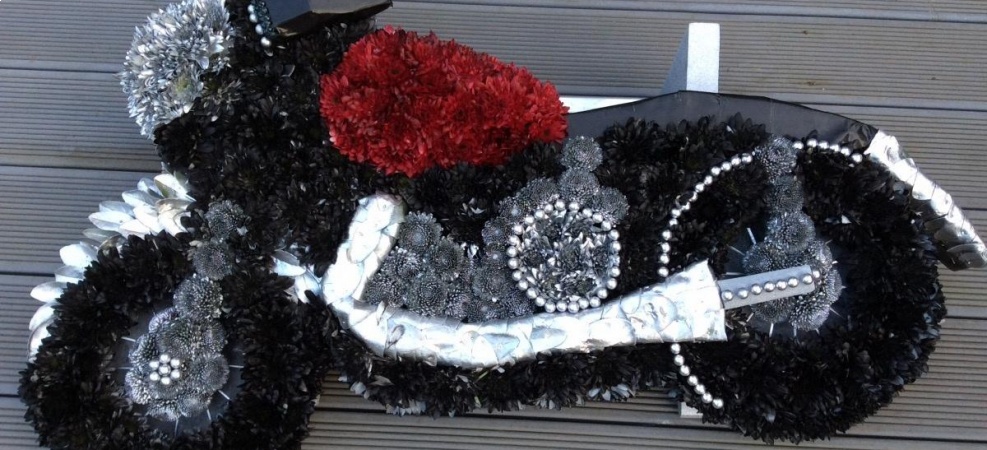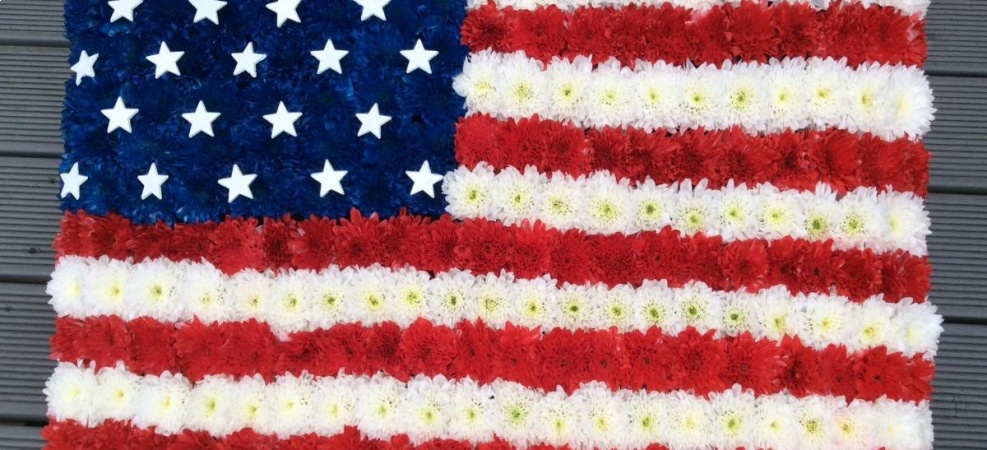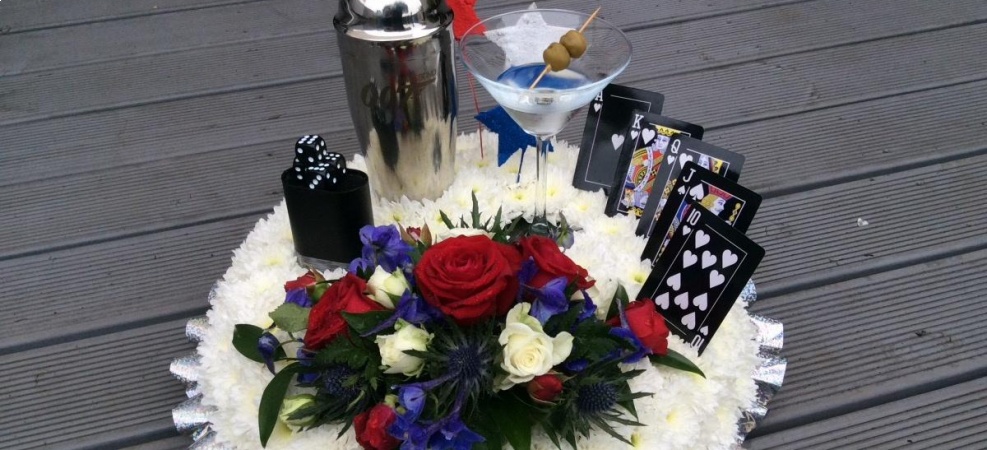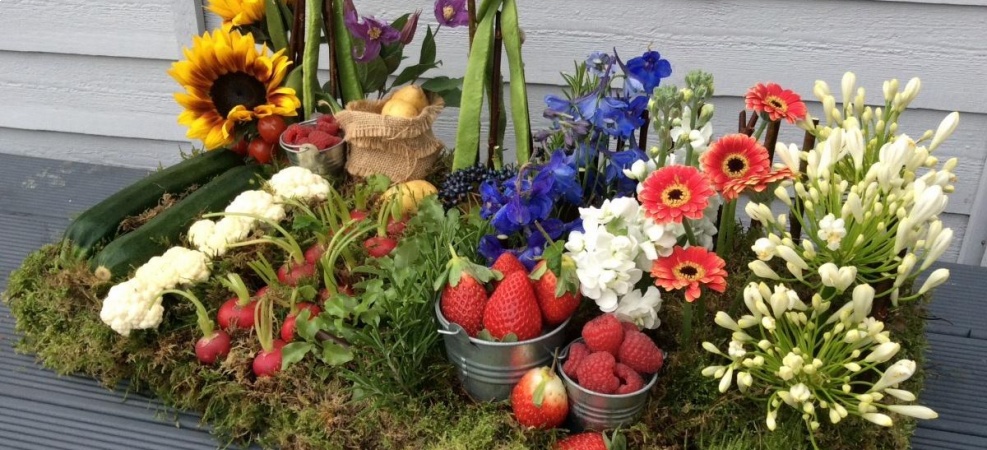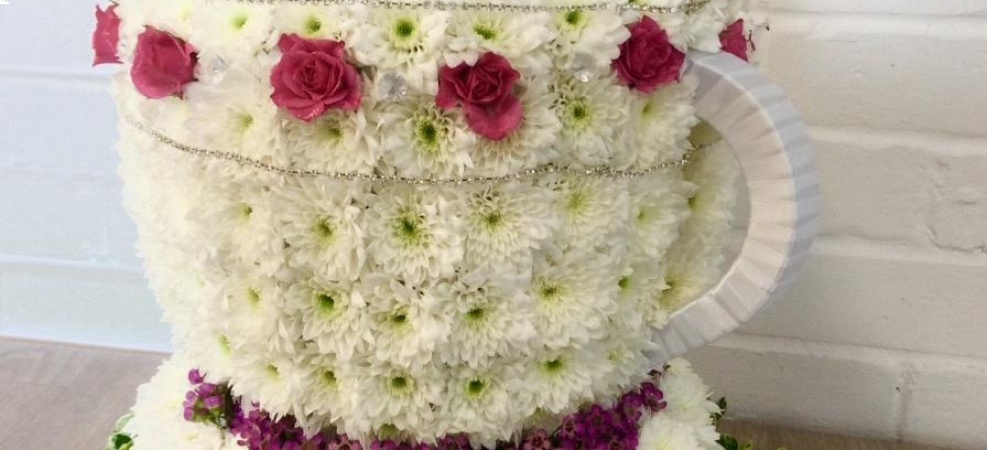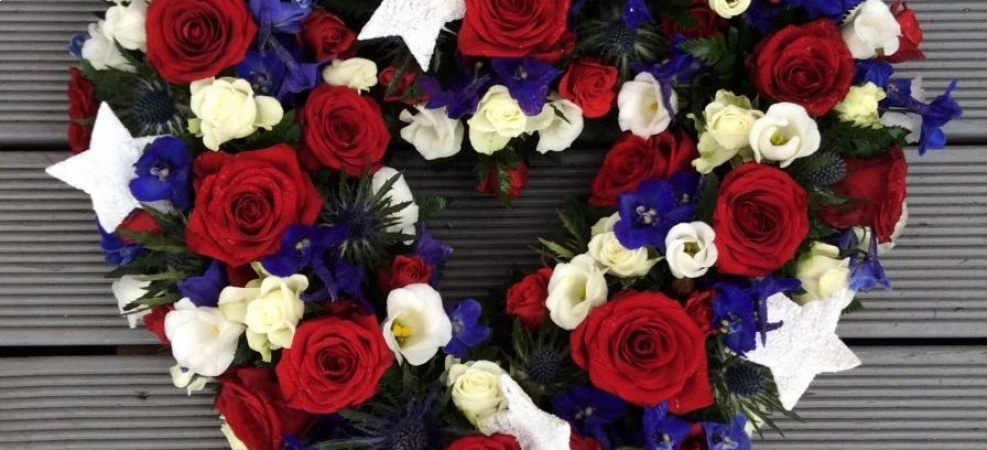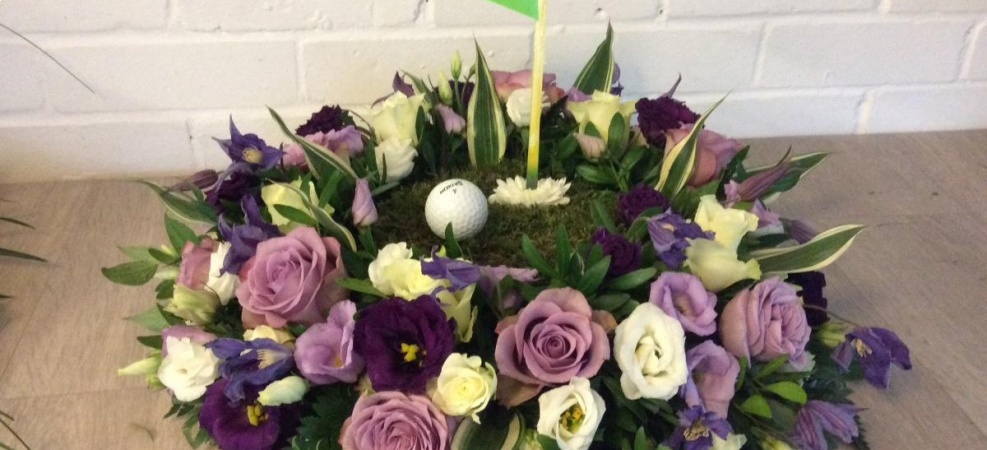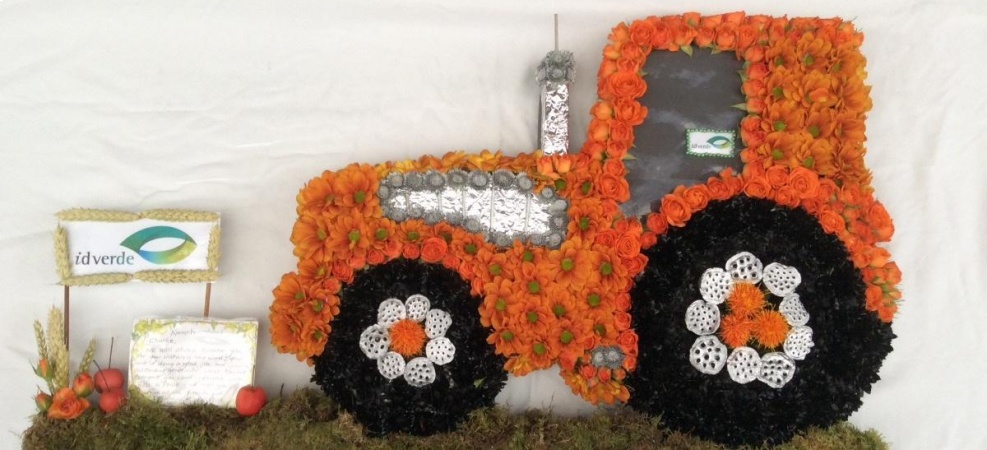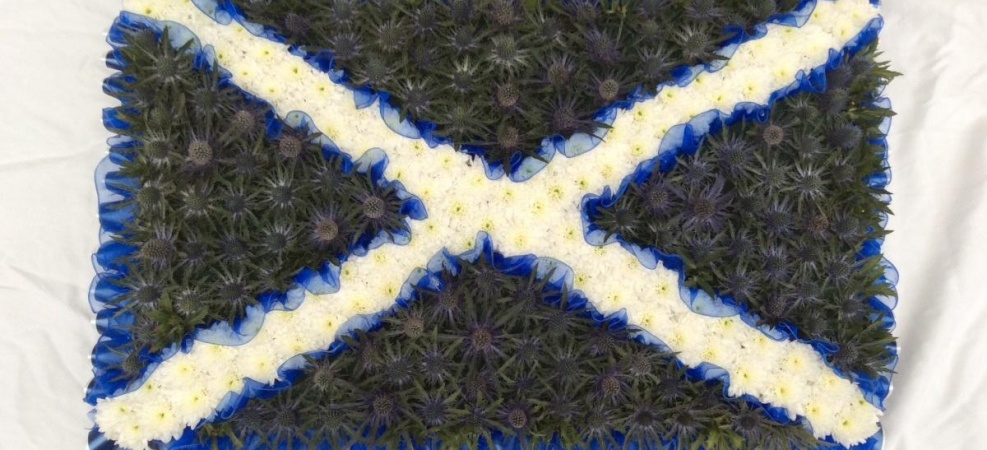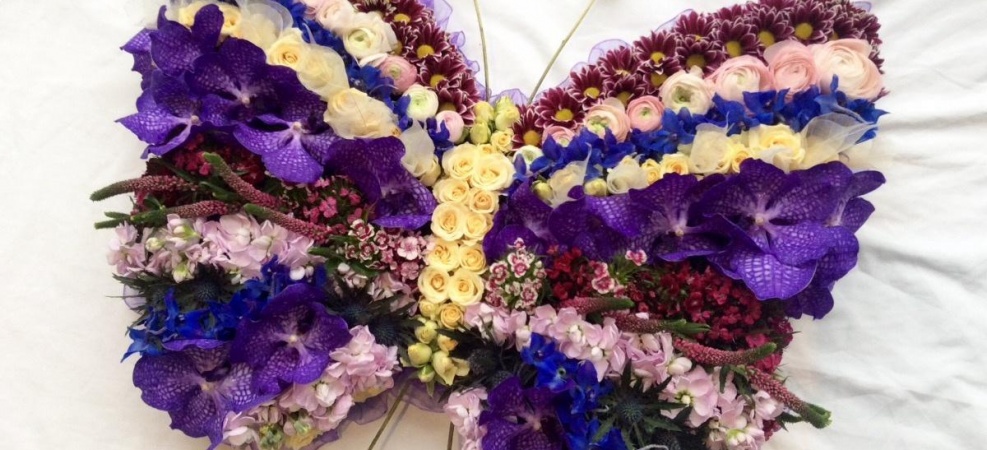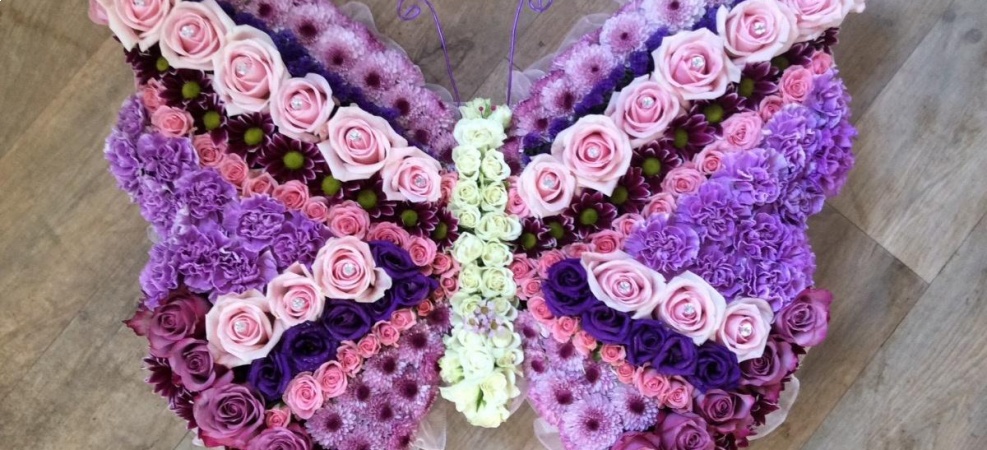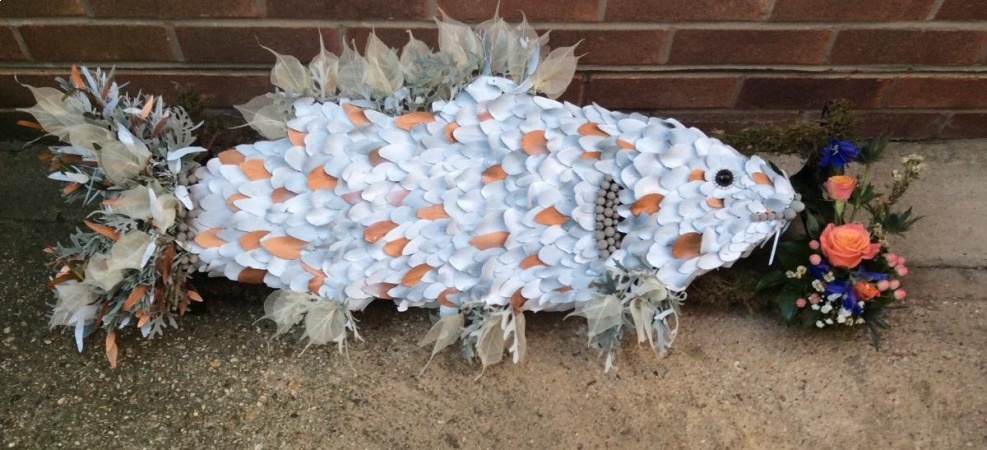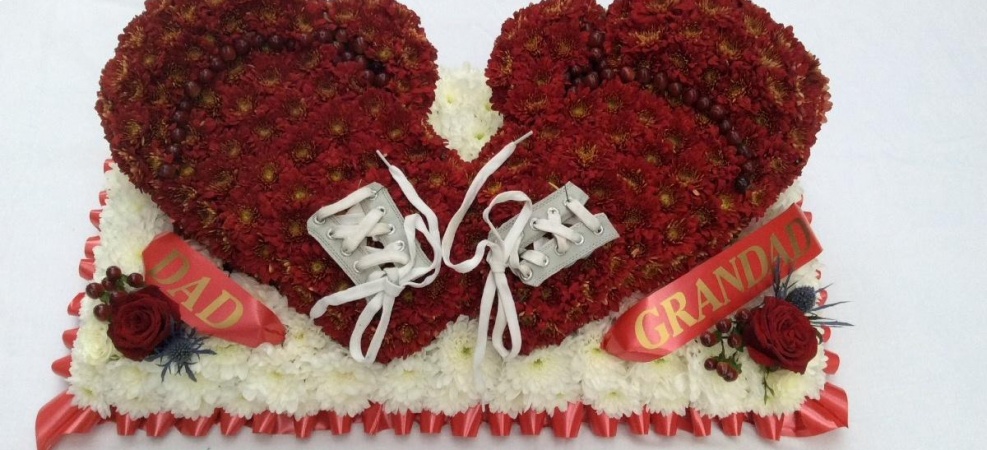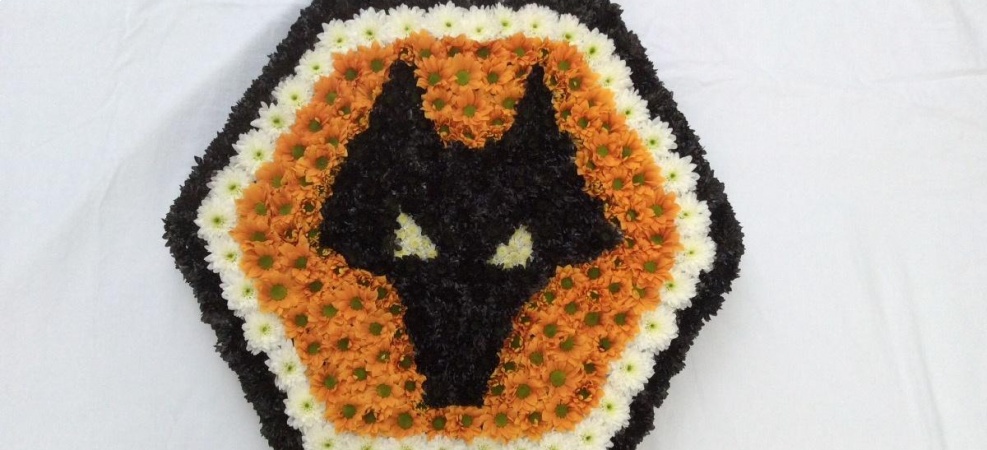 Please see 'Based items' for more items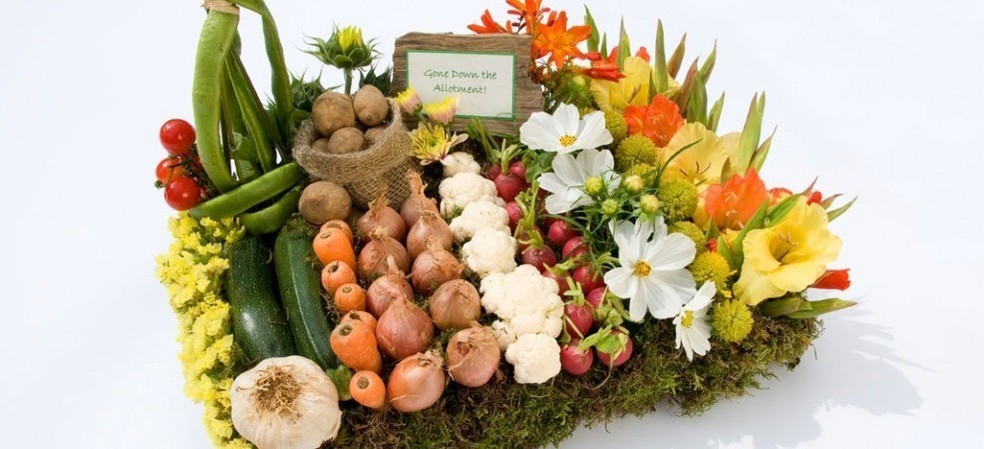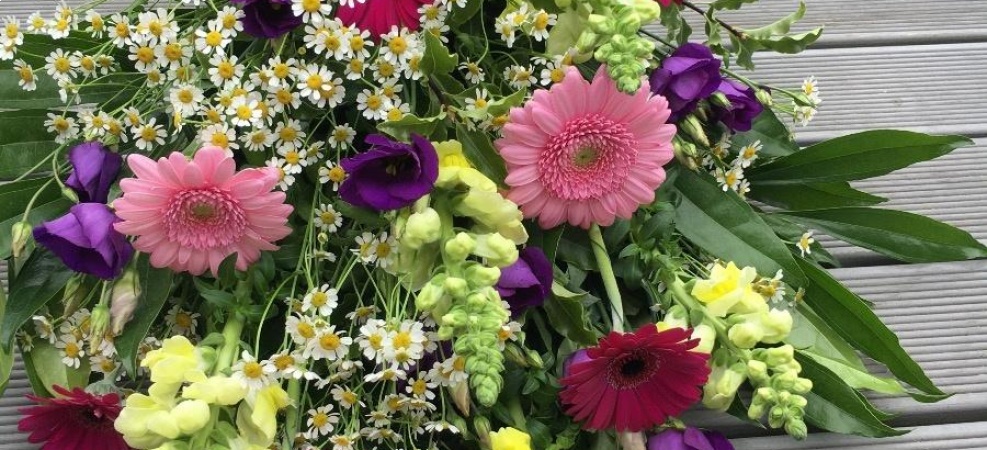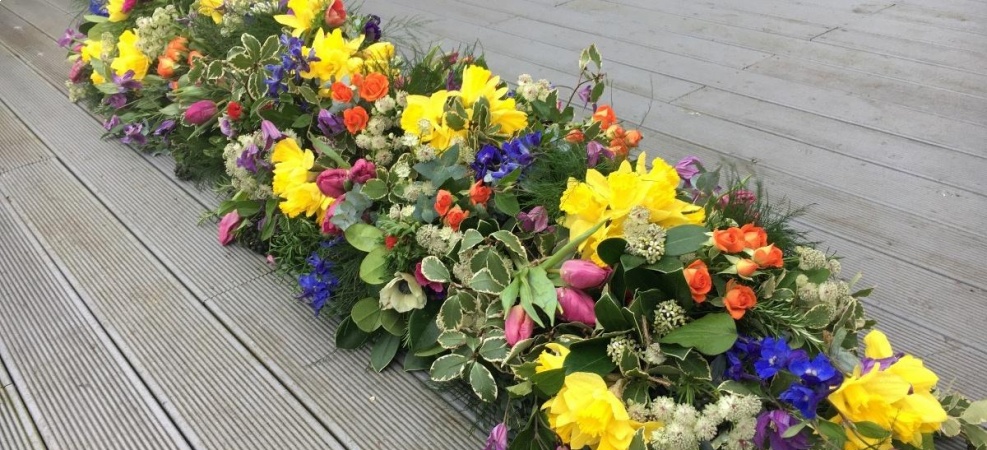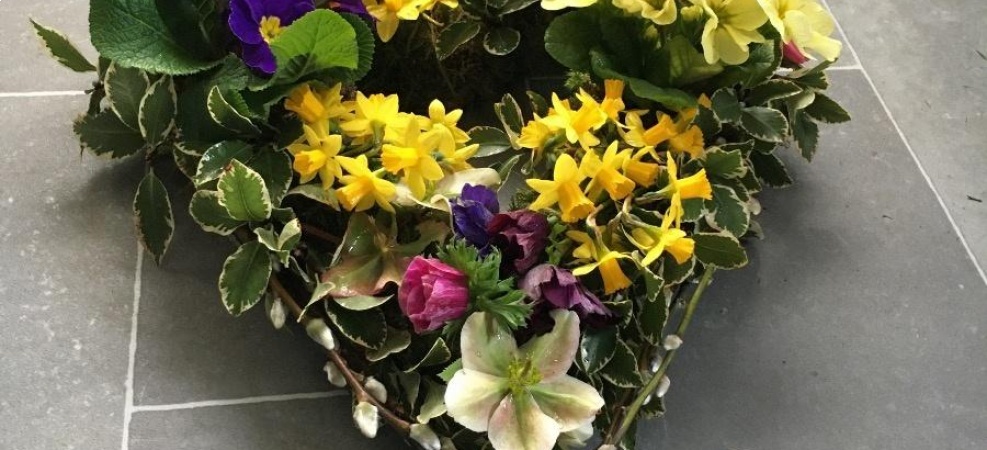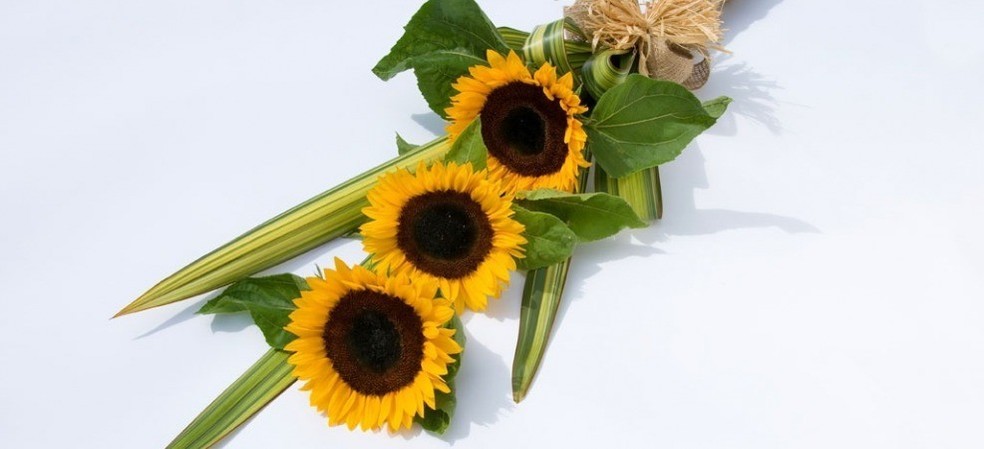 This design is 100% biodegradeable.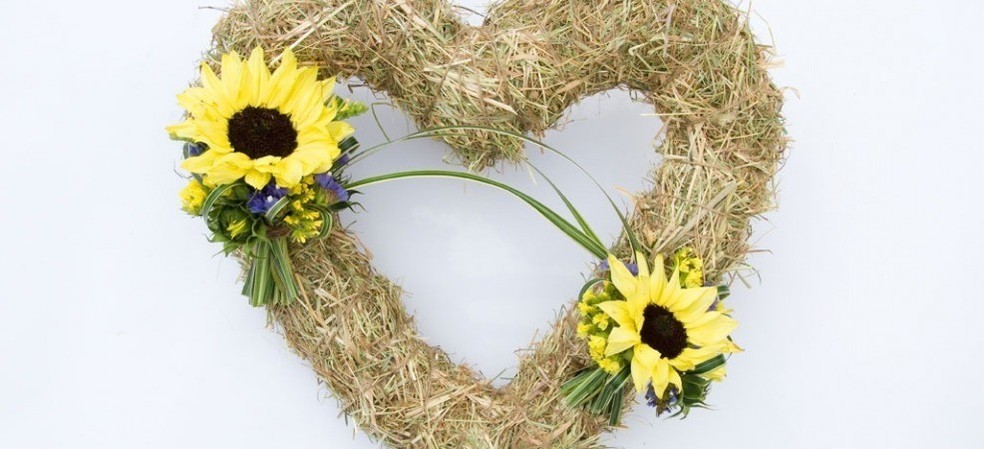 Seasonal 'bunch' that can be taken away and placed in your/nursing home afterwards